Locate Boston Development Sites for Sale with Boston City Properties
If you're looking for large development sites in Greater Boston, you're in excellent company. Even through national economic downturns and other crises, the region remains a perennial hotbed of lucrative development opportunities, attracting developers and investors from across the globe. Naturally, Boston's best and largest development sites are the hardest to come by, but that doesn't mean they don't exist.
Finding developable land for sale anywhere in Greater Boston feels like an uphill battle even for those with years of commercial real estate experience. If you're wondering how anyone manages to acquire prime parcels for development or redevelopment, here's the short answer: connections. Indeed, contrary to what many assume, the best land for development rarely hits the MLS or other listings. Instead, it's passed along via word-of-mouth among industry insiders.
Request List of Boston Development Sites
How Boston City Properties Can Help
Like many interested in acquiring developable land with exceptional ROI potential, you may lack the insider connections that typically bring exciting opportunities to the table. By connecting with Boston City Properties, a Boston commercial real estate leader, you can access off-market listings and other opportunities that you'd otherwise never see. Our experienced team includes commercial real estate agents, brokers and other industry experts across all Boston neighborhoods, from Back Bay to the Seaport District. Our reach extends throughout Greater Boston into hot development zones like Somerville, Newton, Quincy and beyond.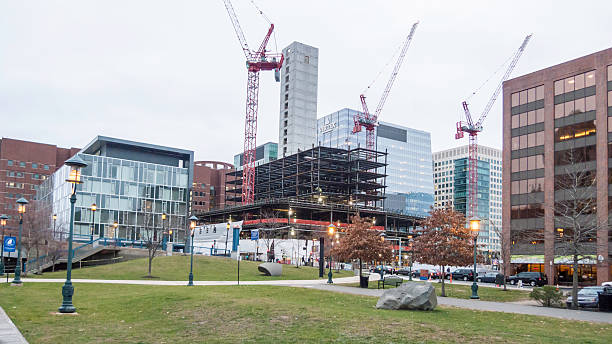 When you connect with the Boston land development experts at Boston City Properties, you gain access to a wealth of crucial information, resources and assistance. Some of the top ways in which we assist developers and investors with their development site needs include:
Experienced Agents and Brokers – The BCP team includes local commercial real estate experts with connections to some of the best development site opportunities in the city. Whether you're looking in the Seaport, Back Bay, Fenway or elsewhere in Boston – or even in outlying areas like Somerville and Brookline – we have skilled experts with extensive knowledge of local commercial real estate markets and opportunities who can assist you.
Listings – Generally speaking, the best development sites in Boston are never listed on the market. However, checking local listings is still an excellent first step in the process – and Boston City Properties has you covered there. We maintain one of the largest, most frequently updated databases of commercial real estate opportunities throughout Greater Boston. When you sign up with us, you gain immediate access to these up-to-the-second listings so that you can hit the ground running with your search.
Off-Market Listings – Some of the most coveted developable parcels in Greater Boston change hands without ever appearing on the MLS or elsewhere. Through word-of-mouth between industry insiders, land is acquired for new development or redevelopment every day. By relying on the experienced team at BCP, you gain a crucial edge over the competition with access to exceptional off-market listings and opportunities. Just tell a member of your team what you're looking for, and they're likely to bring several exciting leads your way.
Expertise and Insider Knowledge – Let's face it: Boston commercial real estate is a cutthroat industry. Unless you're a major player, you're apt to miss out on many prime opportunities. It can take years to acquire the connections and insights needed to access the best development sites in the region – who has time for that? Instead, contact Boston City Properties to connect with skilled industry insiders who can get you what you need quickly. Our team knows every inch of commercial real estate in the city and beyond, and their insights can make all of the difference in the world to investors and developers, big and small.
Exciting Development Opportunities – Commercial real estate development is always booming in Boston, and Boston City Properties has the tools, experts and resources needed to make the most of this exciting situation. Whether you're interested in multifamily housing, mixed-use developments, retail, offices, life science and lab space or anything else under the sun, our team can present you with development site options bursting with unbeatable ROI potential.
Identify Land Development Sites Across All Major Sectors
When it comes to lucrative land development opportunities, Boston is one of the best markets on the planet. For example, the region has historically been a hotbed of residential development, with unrelenting demand for housing of all kinds. Likewise, demand for office space – particularly life science and lab space – is always strong. In fact, demand for lab and research and development space has reached a fever pitch, making the region one of the best places for developers and investors alike.
With help from Boston City Properties, you can explore off-market opportunities for parcels that can be developed or redeveloped for a variety of high-demand uses. Our team includes experts across many niches, including luxury condo and apartment communities; mixed-use developments and campuses; retail; office space; laboratory space; lab conversions; R & D space; biomanufacturing space; industrial space; life science campuses and developments and much, much more.
Explore Prime Development Site Opportunities Across Greater Boston
Given the complexity of Boston's commercial real estate landscape, it pays to connect with industry insiders with in-depth knowledge of specific submarkets. Each neighborhood and outlying city in Greater Boston has its own unique commercial real estate market – and each has its own unique development site opportunities. Further, each area has its own quirks in terms of zoning, approvals and the like, making it crucial to have the right help by your side.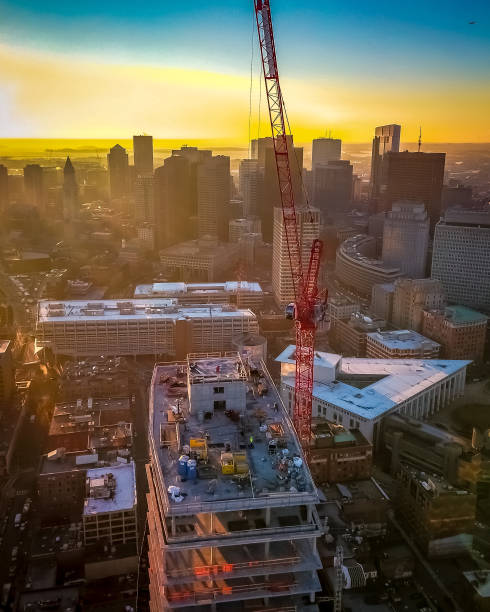 When you sign up with BCP, we can connect you with insiders in the area that interests you. Our team extends across all communities and neighborhoods, including these especially popular ones:
Make the Most of Boston's Booming Land Development Scene with Boston City Properties
There's never a wrong time to invest in developable land – or land that can be redeveloped – in Greater Boston. Without the right resources and help, however, it's easy to give up before getting started. Instead, do yourself a favor and connect with the Boston commercial real estate experts at Boston City Properties. We're ready when you are, so contact us today to get started!