Locate Development Sites for Sale in South Boston with Boston City Properties
Long home to some of the most affordable housing in Greater Boston, South Boston – or Southie, as it's often referred to – has experienced a renaissance over the last few decades. Like many, you may be interested in acquiring development sites for sale in this burgeoning Boston neighborhood. The question, however, is how to go about it? After all, competition for the best development opportunities in this fast-paced market is off the charts.
Click Here to Search
commercial properties
It turns out that the trick to finding and acquiring prime development sites in Southie depends a lot on access to things like connections and resources. Boston City Properties is here to provide all that and more. We boast insider connections, skilled agents and brokers, on- and off-market listings and many other resources that give you the edge you need to compete effectively in the South Boston commercial and residential real estate markets, making it easier to make the most of the best development opportunities.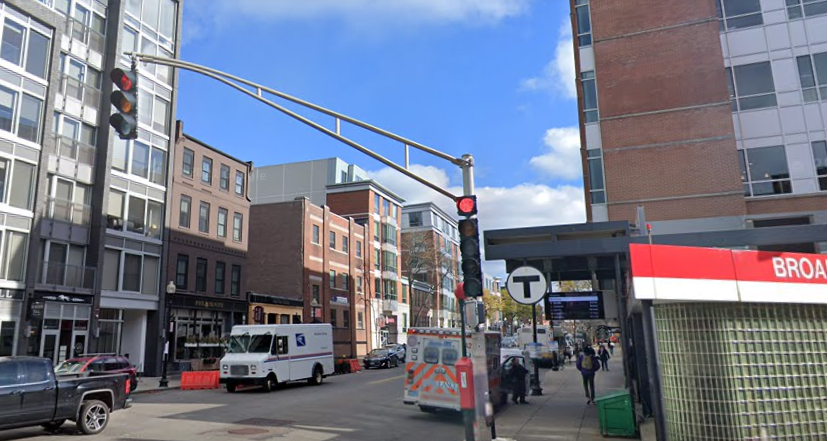 Opportunities Abound in Southie
Situated south and east of Fort Point Channel, South Boston was overwhelmingly residential through much of its history. That remains true to a large extent, but former industrial sites and wharves have given way to luxury loft-style condo and apartment buildings, bustling retail establishments and, increasingly, office and lab buildings. Southie is adjacent to the Seaport District, which has emerged as one of the hottest life science clusters in Greater Boston – and that's saying a lot, given the presence of white-hot locales like Kendall Square in Cambridge. Whether you're interested in acquiring parcels on which to develop luxury housing, mixed-use developments, office space, retail establishments or lab space, Boston City Properties can help.
Commercial Development Opportunities
The skyrocketing popularity of the Seaport as a crucial life science hub has had exciting spillover effects in Southie. With more than 2.6 million square feet of office space across more than 20 buildings and more than 1.4 million square feet of lab space across approximately 10 buildings, Southie packs a lot into its relatively small acreage. As demand for space in the Seaport increases, many firms are looking for R&D and lab space in this neighborhood, making lab conversions especially popular. Boston City Properties understands the intricacies of commercial real estate in Southie, and we can help you find the development opportunities that align with your goals.
Residential Development Opportunities
Since 2010, more than 5,000 new jobs have been created in the nearby Seaport District. In turn, demand for housing of all kinds has skyrocketed in South Boston, and this again presents many exciting opportunities for savvy investors and developers. The housing market here boasts median sales prices routinely above $800,000, and median asking rents are robust – and rising. By acquiring the right parcel of land in Southie, you can take advantage of a practically unlimited number of options in terms of residential development. From loft-style condos to full-service apartment buildings to smaller multifamily housing developments, our team can help you identify the best opportunities throughout Southie.
Let Us Help You with Development Opportunities in South Boston
There's a lot of untapped potential across residential and commercial real estate in South Boston. It's easy to assume you have to be a major player to get anywhere, but all you need is help from the experts at Boston City Properties. A few of the many ways in which we can help include:
Insider Knowledge and Local Expertise – Our team understands the finer points of South Boston's commercial and residential real estate markets. This knowledge is sure to come in handy as you seek development opportunities in the area. BCP experts understand the intricacies of local zoning laws and the like, helping you make the most of parcels for sale and avoid major missteps.
Talented Brokers and Agents – Boston City Properties has experienced and talented real estate brokers and agents specializing in the South Boston commercial and residential real estate markets. These experts can assist you in determining the best way to go when developing a parcel of land in this exciting Boston neighborhood, increasing the odds of getting the best return on your investment.
On- and Off-Market Listings – Finally, our team maintains one of the largest online databases of searchable Boston real estate listings on the internet. When you sign up with the simple form, you'll get free, instant access, so you can quickly get up to speed on current opportunities. Our connections also make us privy to exciting off-market opportunities – properties that never hit the MLS. When you describe what you need, we can likely point you toward opportunities you'd otherwise never be aware of.
Identify South Boston Development Opportunities Across All Sectors
Whether you're interested in investing in land in Southie for the future development of high-rise condos or other residential real estate, or if you are seeking developable parcels for new office or lab space, the team at BCP is uniquely positioned to help. We have experts across all niches, with familiarity across sectors as diverse as life science, retail and multifamily housing. With insights from our team, you can make the most strategic and effective decisions possible, ensuring the best results for your hard work and effort. Think of us as your one-stop shop for not only finding development sites for sale but also getting the most out of them.
Call Today to Find Development Opportunities in South Boston
If you're going to devote time and energy to acquiring developable land in Southie, it helps to have the right guidance and assistance. To that end, you can't do better than connecting with Boston City Properties. Our brokers and agents have in-depth familiarity with the neighborhood and its real estate submarkets, giving you the insights you need to make effective decisions. When you sign up with us, you'll gain access to on- and off-market listings that give you a leg up on the competition. There's never been a better time to acquire land for development in Southie, so contact BCP today for more information.