Find Development Opportunities in Newton, MA, with Boston City Properties
With its proximity to downtown Boston, excellent access to public transportation and inviting mix of suburban neighborhoods and bustling commercial areas, Newton, MA, is a terrific place to seek development opportunities. Over the last few years, development activity has escalated considerably across this Middlesex County city, generating even greater interest among developers and investors. If you are among them and would like to get in on the action, there's never been a better time.
Click Here to Search
commercial properties
As white-hot as commercial and residential real estate markets across Greater Boston have been for some time, competition is fierce for the most promising lots and parcels that hit the market. Therefore, it's crucial to have the right resources at your disposal when seeking Newton development opportunities. Boston City Properties is here to provide them. When you connect with us, you get instant, free, unlimited access to our continually updated online database of searchable Greater Boston real estate listings. Our team can also apprise you of exceptional off-market opportunities and refer you to skilled and experienced real estate brokers and agents across Newton.
Reasons to Seek Development Opportunities in Newton
Made up as it is of 13 distinct "villages," Newton offers many unique commercial and residential development opportunities. This city of approximately 89,000 is located just 7 miles west of downtown Boston. Public transportation is readily available, offering fast service to downtown Boston and beyond. The Newton Centre MBTA station offers fast, convenient service for commuters. The Green Line D branch, also known as the Riverside branch, offers light-rail service with regular stops to downtown Boston. Many of the city's 13 villages have distinct downtowns, offering prime commercial development opportunities. The city itself is prized for its scenic roads, excellent public schools and nice, family-friendly neighborhoods.
Commercial Development Opportunities
As mentioned above, many of Newton's "villages" have distinct downtowns and commercial areas, affording exceptional and versatile development opportunities across many sectors. Chestnut Hill, home of Boston College, boasts a vibrant shopping district where retail development is always in demand. The city's largest downtown shopping district is in Newton Centre, where people from around the region flock for upscale shopping options.
Additionally, Newton is uniquely positioned for transit-oriented development thanks to its exceptional public transportation infrastructure. In fact, the area around the Newton Centre MBTA station is regarded as a prime example of this type of development done right. With its large population of students, especially from Boston College, the city experiences ongoing demand for shopping, dining and entertainment; hotels do well here too. Boston City Properties can help you explore and identify lots and parcels for sale that can be developed or redeveloped in a number of lucrative ways.
Residential Development Opportunities
Newton is a shining example of a Boston suburb offering eclectic and highly valued residential real estate. The median sale price of homes in this city is nearly double that of the state. The real estate market for single-family homes, condos and townhouses is extremely competitive, boasting excellent appreciation rates from year to year. Likewise, largely thanks to its substantial population of students and commuters, the city has a vibrant rental market with median rent prices averaging between $2,500 and $3,100 per month. Landlords are able to increase rent prices like clockwork, ensuring exceptional, dependable returns. Based on the success of new developments like one in Upper Falls with more than 800 apartments, it's safe to say that residential development opportunities abound in this charming community.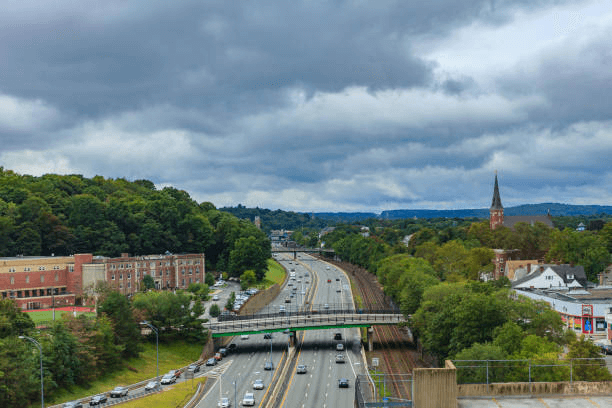 How Boston City Properties Can Help
If you'd like to identify and make the most of development opportunities in Newton, team up with Boston City Properties for the following and more:
Experienced Brokers and Agents – We have experienced and talented commercial and residential real estate brokers and agents across Newton, covering all of its villages. They know the local real estate submarkets well and can assist you in identifying the most promising opportunities.
On- and Off-Market Listings – If you're ready to find lots for sale for development or redevelopment in Newton, you can start right this second by signing up to search our online listings. Using our powerful search tool, you can quickly zero in on options that suit your requirements. More importantly, we can bring you off-market listings for properties for sale that align with your investment goals.
Insider Knowledge and Area Expertise – You're sure to face a lot of competition when seeking development opportunities in Newton. By connecting with BCP, you tap into a network of experts with extensive insider knowledge of local real estate submarkets. These professionals understand the ins, outs and intricacies of Newton real estate and development, giving you a significant edge over the competition and helping you make more informed, strategic decisions.
Locate Development Opportunities Across All Real Estate Sectors
No matter where your interests lie in developing real estate in Newton, Boston City Properties can help. Whether you want to procure a parcel for a new hotel, retail space or entertainment venue, our team includes experts who can assist you regarding everything from historical restrictions and zoning requirements. If you're interested in developing residential real estate, including multifamily housing, mixed-use developments, condo buildings, apartment buildings or townhouses, our team is ready to help. With insider guidance and assistance, you can tap into Newton development opportunities that are ideally suited for whatever you have in mind.
Contact BCP Today for Newton Development Opportunities
A lot of work goes into finding suitable locations for developing real estate in a competitive market like Newton's. With many parts of Boston and Cambridge being developed to the nth degree, more companies and organizations are looking toward communities like Newton than ever. Demand for housing never wanes in this area, either, making Newton a terrific place for investors and developers alike. Boston City Properties can help you achieve your development goals more quickly and efficiently through access to online searchable listings, off-market listings, talented local agents and brokers and more. For more information, contact us today.