Find Development Opportunities in East Boston with Boston City Properties
Development opportunities abound across Greater Boston. If you've set your sights on East Boston, you're in excellent company. This bustling Boston neighborhood has been the location of burgeoning development activity for some time, and the trend is expected to continue well into the future. East Boston presents many exciting opportunities for savvy investors and real estate developers alike. The trick, however, is knowing how to tap into them.
Click Here to Search
commercial properties
With help from Boston City Properties, a Boston commercial real estate leader, you can acquire the resources and assistance you need to effectively identify and secure prime development opportunities in this vibrant neighborhood. Our team can connect you to up-to-the-second listings for developable land and other properties, and we have off-market listings that broaden opportunities even more. With skilled and experienced agents and brokers throughout East Boston, our team is uniquely qualified to help you achieve your investment and development goals.
Why East Boston?
East Boston is an excellent place to seek commercial development opportunities for all kinds of reasons. As the location of Logan International Airport, the neighborhood experiences vast amounts of vehicle traffic; thanks to its location on Boston Harbor, it also offers many prime waterfront opportunities. This neighborhood of approximately 45,000 is also close to Charlestown and downtown Boston. Primarily industrial throughout much of its history, East Boston has seen a flurry of development and redevelopment activity in recent years, with new offices, hotels and thousands of housing units transforming the landscape.
Additionally, the neighborhood is exceptionally well-connected in terms of public transit. Downtown Boston is easily accessible via the MBTA Blue Line. Numerous stations serving the line are found here, including the Airport, Maverick, Wood Island, Suffolk Downs and Orient Heights stations.
Commercial Development Opportunities
What used to be a dead zone in terms of new commercial development is now bursting with promise. The redevelopment of Suffolk Downs, the longtime horse racing track, was the impetus for much of this change. The 161-acre site will soon be home to a sprawling mixed-use neighborhood, slated to include 10,000 new housing units, two retail squares, office space and lab and innovation space. Two hotels are also expected to be developed, and two Blue Line stops will lie within its borders.
Thanks to this massive project and many smaller ones, East Boston has suddenly become a terrific place for real estate investors and developers alike. New jobs are sure to flow into the neighborhood, spurring demand for new shopping and dining destinations. Therefore, retail development opportunities will be rampant in the years to come, and those that get in on the action now stand to do quite well.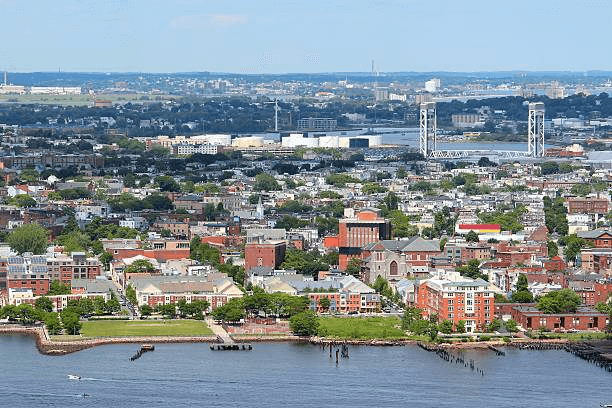 Residential Development Opportunities Abound Too
Although East Boston is well-connected via public transit to downtown Boston and beyond, demand for housing within the neighborhood has been increasing steadily. Projects like the Maverick Shipyard development prove that locals and newcomers want options when it comes to housing. Suffolk Downs will provide many new housing units, but outlying areas across the neighborhood will enjoy spillover effects for years.
Residential real estate in this neighborhood is robust, and homes here routinely sell for well over the state average. Likewise, landlords here collect rents that consistently increase over time, suggesting that new apartment developments will do well.
How Boston City Properties Can Help
Just because opportunities for development are rife in East Boston doesn't mean it's easy to get your foot in the door. Major players tend to scoop up much of the action, so it helps to have the right assistance. To that end, you can't go wrong by connecting with Boston City Properties. A few of the many ways in which BCP can help you with East Boston development opportunities include the following:
Experienced Local Brokers and Agents – We have connections with talented and experienced commercial real estate brokers and agents across East Boston. These professionals can assist you in identifying and procuring land for development or redevelopment across the neighborhood while giving you crucial insider information.
Area Expertise and Insider Knowledge – When seeking development opportunities in a hot market like East Boston's, it pays to know the local market and its history. When you connect with the team at BCP, you get that and much more. Our experts know East Boston and its residential and commercial real estate markets well, and their insider knowledge of parcels, lots and properties across the neighborhood will serve you well.
On- and Off-Market Listings – Finally, you can sign up now for free, instant access to our vast online database of searchable Boston real estate listings to check current opportunities in East Boston. More importantly, our team can point you toward exciting off-market listings that give you a crucial edge over the competition.
Access East Boston Development Opportunities Spanning Countless Property Types
Like many seeking development opportunities in East Boston, you may specialize in particular niches or industries. Happily, opportunities abound in this neighborhood for everything from the development of new hotels to the construction of new retail and office buildings. Those seeking opportunities for developing new multifamily housing or mixed-use developments will also find plenty to work with in this area – especially if they work closely with the team at Boston City Properties.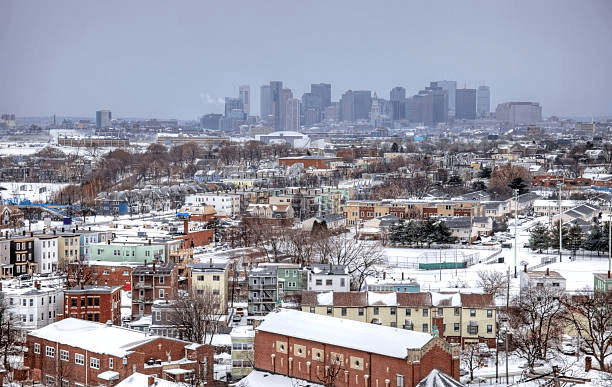 We're Ready to Help You Find Prime Development Opportunities
It's easy to feel overwhelmed and even out of luck when seeking development opportunities in a rapidly changing area like East Boston. However, don't count yourself out just yet. Instead, connect with the experts at Boston City Properties for the best odds of success. Our knowledge and expertise regarding this vibrant neighborhood, including its commercial and residential submarkets, will serve you well as you explore various opportunities. Our connections with East Boston commercial real estate agents and brokers will give you the boost that you need to zero in on prime lots and parcels for development and redevelopment. Finally, our on- and off-market listings will enable you to pinpoint opportunities that suit your needs perfectly. Contact us today to get started.