Access Prime Cambridge Development Opportunities with Boston City Properties
If you're looking for development sites for sale in Cambridge, Mass., you're in excellent company. More than ever, demand for developable parcels and lots in this bustling city across the Charles River from Boston is at a fever pitch. The region's emergence as a hotbed for life science development started here, and residential and commercial real estate alike has benefited enormously from it.
Click Here to Search
commercial properties
Whether you're interested in development opportunities centered around residential real estate like luxury condo and apartment buildings, multifamily housing and mixed-use developments or in commercial development opportunities like lab space, lab conversions, retail or hotels, Boston City Properties is here to help. A proven leader in Boston commercial real estate, we have the experience, expertise, track record and connections to give you a crucial upper hand when seeking developable parcels and lots in this unique Greater Boston city.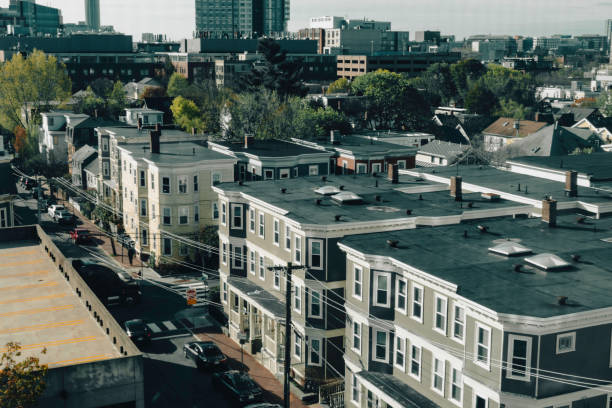 You Can't Go Wrong with Development Opportunities in Cambridge, MA
Saying that competition for prime real estate in this city of more than 118,000 is fierce is an understatement. Here, office vacancy rates are typically well below 10%, and lab vacancy rates barely crack the 1% mark. Bustling commercial corridors like Central Square and Harvard Square present countless opportunities for retail development, and the city as a whole has unceasing demand for housing across all sectors. Cambridge offers a truly unbeatable location across the river from Boston and adjacent to other burgeoning life science clusters like Watertown and Somerville. With all of this in mind, it's easy to see why investors and developers continually seek development opportunities here. Competition may be intense, but you'll increase your odds of success dramatically by connecting with the experts at Boston City Properties.
Residential Development Opportunities
As the home of Harvard, MIT and many other prestigious universities, R & D firms, think tanks and more, Cambridge has a relentless need for housing. As the life science industry has exploded here, demand for housing across all sectors has skyrocketed, ensuring unparalleled opportunities for savvy investors and developers. Thanks to the city's unbelievably strong economy, the residential real estate market is highly competitive, and the median sales price routinely exceeds $1 million. Average rents for everything from studios to sprawling townhome rentals are among the highest in the region, presenting exciting income opportunities for property investors.
Commercial Development Opportunities
The longtime presence of institutions of higher learning, like Harvard, has made Cambridge an excellent place for commercial development opportunities for many decades. There are more opportunities than ever with the recent emergence of biotech and life science in the city – especially in Kendall Square. Simply put, you can't go wrong by acquiring developable land in Cambridge. Given that many older office buildings and other properties are being snapped up for lab conversions, it's safe to say that virtually any commercial property in the city will deliver unbeatable ROI for investors, developers and others. The city has more than 13 million square feet of office space across more than 110 buildings and more than 16 million square feet of lab space across more than 100 buildings. At any given time, millions of square feet of new lab and office space are underway. Boston City Properties can help you get in on this lucrative action, simplifying the process of finding prime development opportunities throughout Cambridge.
Connect with BCP for Cambridge Development Opportunities
Unless you're already a big, established presence in Cambridge real estate, it's easy to assume that prime development opportunities are beyond your reach in the City of Squares. At BCP, we see things differently. A few of the ways in which we can help you meet and exceed your goals include:
Skilled Local Brokers and Agents – We have experienced and talented brokers and agents who are vastly familiar with residential and commercial real estate throughout the city of Cambridge. From lab conversions to the development of luxury condo buildings, these professionals have the knowledge and expertise needed to successfully navigate the area's fiercely competitive residential and commercial real estate markets.
On- and Off-Market Listings – When you sign up with BCP, you gain immediate, free access to our continually updated commercial real estate listings, so you can quickly get up to speed about current development opportunities in Cambridge. Of course, some of the best opportunities never hit the MLS or other listings; however, thanks to our connections, we can present you with off-market listings that give you a crucial edge over others vying for them. Think of us as your secret weapon in the battle for the best investment opportunities in Cambridge and beyond.
Insider Knowledge and Local Expertise – Finally, our brokers, agents and other real estate professionals know the Cambridge submarket down to its finest details. Their familiarity with everything from lab conversions to major office buildings and developments makes them uniquely suited to assisting motivated investors and others interested in acquiring developable land in this vibrant city.
Gain Crucial Insights into Cambridge Development Opportunities
Making the most of any parcels or lots you may acquire in a competitive market like Cambridge's depends on in-depth knowledge of local real estate markets. Unfortunately, it's all too easy to end up with the short end of the stick when you go it alone or without the proper assistance. The Boston City Properties team can help you identify the most promising development opportunities for any property that you acquire, ensuring that you enjoy the best possible return on your investment.
Call Today to Get Started with Cambridge Development Sites for Sale
There's no such thing as a sure thing in the competitive world of real estate, but Cambridge comes pretty close. However, identifying and acquiring development sites for sale in this white-hot market is easier said than done. Give yourself the best odds for success by connecting with the experts at Boston City Properties. Our insider connections, on- and off-market listings, skilled team of real estate experts and genuine desire to help are all sure to make a difference for you, so contact us today to get started!