Locate Lucrative Development Opportunities in Dorchester with Boston City Properties
Locating the best development opportunities across the Boston area can be a major challenge. If you're specifically looking for parcels or lots for sale in Dorchester, the city's largest neighborhood, you're going to want all the help you can get. Thanks to its proximity to South Boston and, by extension, the Seaport District, Dorchester is jam-packed with opportunities for savvy investors and developers. However, access to insider information and resources is a must.
Click Here to Search
commercial properties
Regardless of why you're seeking parcels for development or redevelopment in Dot, as the neighborhood is affectionately known, connecting with Boston City Properties is the best way to find what you need. With insights from BCP, zeroing in on properties for sale with the characteristics you need for your development goals will be much easier. Our team knows the neighborhood and its residential and commercial real estate submarkets well, and this knowledge will go a long way toward helping you pinpoint prime opportunities.
Why Dorchester?
A city unto itself, Dorchester sprawls over an area of more than six square miles and has a population that easily exceeds 100,000 people. Within its boundaries are numerous commercial districts and residential areas, presenting all kinds of development opportunities for those who know how to make the most of them. The neighborhood borders South Boston, the South End, Jamaica Plain and Hyde Park, and the communities of Quincy and Milton lie just across the Neponset River. Dorchester is awash in densely packed pockets of commercial activity from Upham's Corner to Peabody Square.
Commercial Development Opportunities in Dorchester
When seeking commercial development opportunities in a fast-paced market like Dorchester's, it pays to narrow things down a bit. The team at BCP can help you identify districts and areas within the neighborhood that are best suited for your development and investment goals. For example, we can help you explore opportunities in areas like Harbor Point, South Bay and the Newmarket industrial area, where various businesses across many niches flourish. Suppose you're more interested in developing retail properties. In that case, we can assist you in locating parcels for sale along bustling corridors like Dorchester Avenue and in prime shopping areas like Uphams Corner, Fields Corner and more.
As the Seaport District is redeveloped primarily into life science space, demand for such space will radiate outward. Already, South Boston is enjoying a boon from the rapidly developing life science hub, and Dorchester can't be too far behind. Along with Southie, Dorchester boasts seven lab buildings offering around 1.4 million square feet of space. Additionally, across the same area are 22 office buildings offering around 2.5 million square feet of space. Whether you're interested in new life science construction, lab conversions or other developments in Dot, the team at BCP is here to help.
Residential Development Opportunities in Dorchester
Dorchester is an excellent place to pinpoint development opportunities for residential properties. Multifamily housing – especially apartments and condos – is perennially in high demand across the neighborhood. Boston City Properties has agents and brokers in Dot who are well-versed regarding its most popular – and populous – residential areas, including Savin Hill, Ashmont, Four Corners and Jones Hill.
The neighborhood is also incredibly well-connected in terms of public transportation, making it an ideal location for transit-oriented developments. In fact, one of the first such developments in the city was built in Dorchester, so there's precedent. Five MBTA stations with stops on the Red Line are located within the neighborhood. There are also five stations on the Fairmount Commercial Rail Line within its borders. Our team can help you find parcels for sale near transit stops like Fields Corner station, Shawmut station and Ashmont station, simplifying your search for prime development opportunities in the area.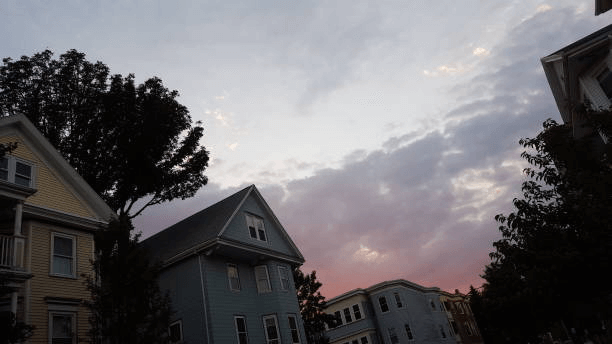 How Boston City Properties Can Help
Finding lucrative development opportunities in a competitive market like Dorchester's can be daunting. By connecting with Boston City Properties, you gain access to a wealth of resources and assistance, including the following:
On- and Off-Market Listings – Sign up with the easy form on our website for free, instant access to our continually updated database of searchable Boston real estate listings. You can check current availability for lots and parcels for sale across Dorchester in a heartbeat. Even better, our team has access to off-market opportunities and can bring them to your attention for further evaluation. With this information at your fingertips, identifying exceptional development opportunities in Dot is much easier.
Insider Knowledge and Area Expertise – Finding land for development is just one piece of the puzzle. When you team up with BCP, you gain access to incredible insider knowledge and local expertise. This information makes it easier to determine which types of developments will deliver strong returns – and which won't.
Experienced Agents and Brokers – When you connect with us, you tap into a network of experienced real estate professionals across Dorchester and beyond. Commercial real estate agents and brokers with extensive knowledge of the local submarkets can help you identify the best opportunities, ensuring smooth sailing from start to finish.
Access Dorchester Development Opportunities Across All Niches
When you consult the experts at BCP for your Dorchester development endeavors, your options are unlimited. Our team has experience with commercial properties of all types, including hotels, retail developments and more. We also understand residential development and can assist you with opportunities in multifamily housing, multi-use developments, luxury condo and apartment buildings and more.
Contact Us Now for the Best Development Opportunities in Dot
Real estate submarkets across Greater Boston have been on fire for some time, and the trend is sure to continue for the foreseeable future. With that in mind, there's never been a better time to seek development opportunities in versatile and bustling neighborhoods like Dorchester. By signing up with BCP, you gain access to on- and off-market listings that make it easy to zero in on the best options. We'll connect you with Dorchester agents and brokers whose insider knowledge is sure to make a profound difference for you. We're ready when you are, so call today to get started.