Locate Development Opportunities in Allston with Boston City Properties
Development opportunities abound across Boston, where the economy and population have been booming for some time. If you're looking for some, Allston is a great neighborhood to consider. Also known as Allston-Brighton, the neighborhood boasts a robust rental market thanks to its huge student population. Thanks to its proximity to Longwood and Cambridge, it also boasts many commercial corridors with a variety of thriving businesses.
Click Here to Search
commercial properties
If you'd like to find development opportunities in Allston, you're far from alone. These days especially, competition for developable parcels in this vibrant neighborhood is exceptionally fierce. With this in mind, it's crucial to have the right help during your search. Boston City Properties is here to provide it. We have a vast online database of searchable Boston real estate listings, access to premium off-market listings, connections with skilled real estate brokers and agents and a wide array of valuable resources, and we're ready to help.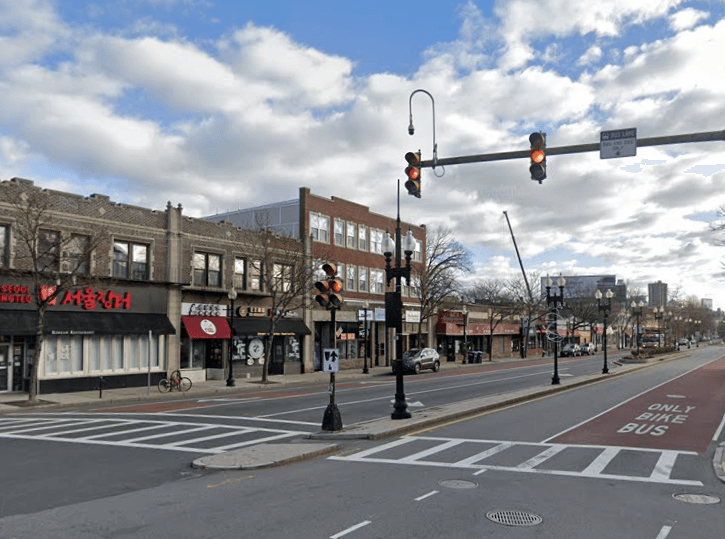 Why Allston?
With areas like the Seaport District and Fenway getting so much attention – especially for life science development – it's easy to wonder why you should seek development opportunities in Allston at all. However, the neighborhood has a lot to offer across many submarkets. A significant portion is dominated by brick apartment buildings, Victorian multifamily houses and single-family residences. Major commercial areas like Harvard Avenue, Allston Village and Allston Square present tons of opportunities. Allston is bordered by Fenway-Kenmore, which has seen an explosion in life science development lately, and also by Brighton and the city of Brookline. Cambridge lies just across the Charles River, accessible by several bridges, and public transportation is abundant and efficient.
Commercial Development Opportunities
Situated as it is close to Cambridge, Fenway and the Longwood Medica Area, Allston is a natural place for professionals seeking to develop new lab and life science space. Lab conversions are becoming more abundant across the neighborhood, and lab space is being snapped up quickly. As of the third quarter of 2021, the neighborhood, along with Brighton and Longwood, had eight lab buildings offering around 2.8 million square feet of space. The area also has 22 office buildings offering around 1.9 million square feet of space.
Although Lower Allston is primarily residential, the rest of the neighborhood features many pockets of commercial activity. With the large student population, Harvard Avenue is a prime location for shops and restaurants of all kinds. Allston Village is another area that is ideal for commercial development.
Residential Development Opportunities
If you're interested in developing residential real estate in Allston, Boston City Properties can help. Housing is always in strong demand in the neighborhood, thanks to the enormous student population and its popularity with families and young professionals. As its life science profile grows and more biotech firms and startups move in, demand for housing will only increase. Therefore, investors and developers who acquire land for development or redevelopment now stand to do well in the future.
As the Harvard expansion continues into Allston, more people are clamoring for housing of all kinds across the neighborhood than ever. The housing market is robust, with median sale prices well above those of the state average. Likewise, rental income is robust for property owners, with the median rent for a two-bedroom apartment averaging around $2,600 per month. The right multifamily housing development can result in exceptional income for a savvy investor – especially with help from the team at BCP.
How Boston City Properties Can Help
If you're ready to locate Allston development opportunities, BCP is here to help. A few of the ways we do so include:
On- and Off-Market Listings – When you sign up using the easy form on our website, you'll get immediate, free, unlimited access to our constantly updated database of searchable Boston real estate listings, including listings for properties across Allston. Better still, our team has access to listings that often don't even hit the market. These off-market listings can be a great weapon in your arsenal.
Experienced Brokers and Agents – Boston City Properties has residential and commercial real estate agents across Allston, and we can connect you with one to assist you with your development needs. Finding the right options is easier than ever with their insights and connections.
Local Expertise and Insider Knowledge – Finally, some of the best development deals in Boston come about through word-of-mouth between industry professionals. When you connect with Boston City Properties, you tap into this powerful tool, gaining access to professionals who can assist you in countless ways. Our team knows Allston and its real estate submarkets well, and these insights can go a long way toward helping you achieve your goals.
Find Development Opportunities Across All Niches
What kind of property are you looking to develop in Allston? Whether it's retail space, an office building, a lab building or multifamily housing, Boston City Properties has you covered. Our network of Allston brokers and agents includes professionals with in-depth experience across all sectors so that you can access helpful information and guidance in no time. We know the ins and outs of property development in this bustling Boston neighborhood and can help you clear hurdles involving zoning, building setbacks and more along the way. Whether you acquire a parcel for development or one that is available for redevelopment, BCP is the name to trust.
Call BCP Today for Allston Development Opportunities
Competition is fierce for the best lots and parcels in Allston, so it's crucial to have the right resources at your disposal. By connecting with Boston City Properties, you'll have the tools, guidance and information you need to identify the best opportunities – and make the most of them. You can sign up this instant for access to our searchable listings and use our powerful search tool to check current availability in Allston. We can also refer you to skilled brokers and agents in the neighborhood who can help you identify the most viable options. We are ready to help when you are, so contact us today for more information.