Locate Development Opportunities in Boston's South End with Boston City Properties
If you're looking for development opportunities in Boston, it's time to consider the South End. Often overlooked by investors, this bustling neighborhood has characteristics that lend it well to real estate projects of all kinds. Best known for its massive district of historic Victorian rowhouses, the South End also features several vibrant commercial corridors, tons of parks and green spaces, easy access to public transportation and proximity to Back Bay and beyond.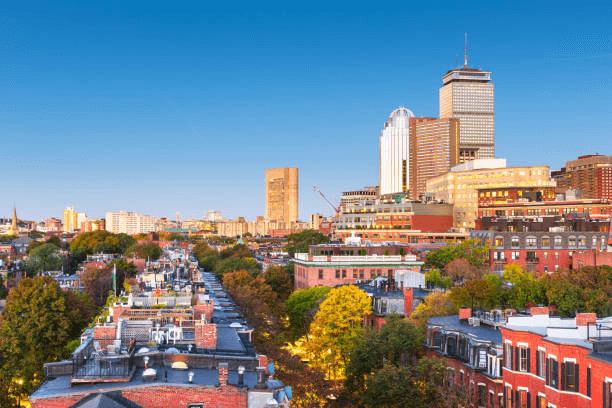 Although the South End doesn't enjoy the popularity of neighborhoods like the Seaport District and South Boston, for example, it's one place you won't want to overlook while seeking development opportunities in the city. Competition for the best parcels with the most potential is fierce, so you need to line up appropriate assistance. In that case, you can't go wrong by connecting with Boston City Properties. We know South End real estate submarkets well, and our team can help you identify development opportunities throughout the neighborhood that meet your requirements.
Why the South End?
When it comes to prime development opportunities in Boston, neighborhoods like Fenway and the Seaport spring to mind. However, the South End deserves a spot on the list too for many good reasons. The neighborhood is close to numerous MBTA stations, including Green Line stops at the Copley, Symphony and Prudential Center stations and Orange Line stops at the Back Bay, Ruggles and Massachusetts Avenue stations. This area has also long been primarily residential, making it a great place to develop new housing. Lately, the lab conversion craze has crept into the neighborhood, suggesting that old office buildings could soon be prime targets for life science developers.
South End Commercial Development Opportunities
This neighborhood of approximately 25,000 people may be well known for its rowhouses, but it also excels in the area of commercial activity. Its proximity to prime shopping destinations like Copley Place and the Prudential Center makes it an excellent choice for developers and investors who want to develop new projects in the area. From the SoWa art district to the Medical Area, demand for everything from hotels to dining to shopping is perennially high.
Making the most of commercial development opportunities in the South End is easier with help from Boston City Properties. We know South End real estate well and can direct you toward lots bursting with commercial development opportunities. With our help, you can acquire parcels that may be developed or redeveloped along vibrant corridors like Columbus Avenue, Tremont Street and Washington Street, increasing your odds of long-term success and unbeatable returns.
Residential Development Opportunities in Boston's South End
If you're more interested in developing residential properties, the South End is also a terrific place to explore. The prestige of its vast Victorian rowhouse district makes it a popular choice for Bostonians seeking homes to buy and places to rent, so there are all kinds of opportunities for housing development across the neighborhood. People who want to live near Back Bay without paying Back Bay prices, for example, often turn to the South End for options.
Homes in this centrally located Boston neighborhood routinely sell for more than $1 million, and appreciation rates are solid and steady. Similarly, rental units are in high demand, and rent prices tend to be in line with downtown. Landlords can increase the rent every year, ensuring strong ongoing returns for investors.
How Boston City Properties Can Help
Acquiring land for development in the South End sounds like a great idea, but how feasible is it? As long as you connect with the experts at Boston City Properties, your efforts are sure to pay off well. Here are a few reasons why:
Talented Agents and Brokers – BCP has connections with experienced and talented commercial real estate agents and brokers throughout the South End. When you reach out to us, we can put you in touch with professionals who can help you identify prime development opportunities across the neighborhood.
Insider Knowledge and Local Expertise – At Boston City Properties, we know South End real estate. Our in-depth understanding of the neighborhood and its commercial and residential submarkets make us a powerful ally in your hunt for parcels for sale for development or redevelopment.
On- and Off-Market Listings – When it comes to real estate development and investment success, knowledge is power – especially in Boston. By signing up through the BCP website, you can get instant, free access to our massive online database of searchable Boston real estate listings. In seconds, you can check availability for properties that suit your requirements. What's more, we have off-market listings – listings that never hit the MLS – for lots and parcels for sale across the South End. With access to these off-market opportunities, you'll have an even easier time locating what you need.
Find South End Development Opportunities for Projects of All Kinds
Whether you're looking to develop a new hotel, multifamily housing, a mixed-use development, office space, retail space or anything else imaginable, Boston City Properties can help you pinpoint prime opportunities in the South End. The complexities of zoning and setback requirements make it easy to flounder, so it pays to have help from an experienced, knowledgeable team of experts. When you sign up with us, you get all of that and more.
Contact Us Now for South End Development Opportunities
In the fast-paced, fiercely competitive world of Boston real estate, it's crucial to arm yourself with as many resources and as much help as you can find. Boston City Properties is your one-stop shop for everything you need to identify and procure land for exciting development opportunities of all kinds in the South End. We'll give you access to our searchable listings, giving you a jump-start on your search. Our team can also bring you up to speed regarding amazing off-market listings that could feature precisely what you need. We can also connect you with skilled South End real estate professionals to assist you from start to finish, so contact us today for more information.
Click Here to Search
commercial properties