This website is linked to the largest real estate database in Massachusetts. There are typically around 30+ listings for land for sale in the city of Boston, as well as over 200 listings in the surrounding suburbs. This database also allows to search land in all of Massachusetts and there are typically around 4000+ listings for land for sale. The listings are updated daily!
Click Here to Search
Land For Sale
Boston Land for Sale
When it comes to real estate investing, most people focus exclusively on existing homes and buildings. Land can be a great investment too, though, and that's especially true in Boston. If you're looking for Boston land for sale, Boston City Properties has you covered.
Is There Really Vacant Land in Boston?
First things first: You're probably wondering how you'll ever get your hands on vacant land in Boston, right? After all, it seems like every last square inch of land has been developed. Contrary to what you might think, though, there's a surprising amount of empty space for sale in Boston at any given time. There may not be a ton to choose from, but that's actually a good thing from the standpoint of investing. After all, scarcity helps to drive up prices. By purchasing land in Boston now, you should be able to turn around and sell it for a tidy profit before too long.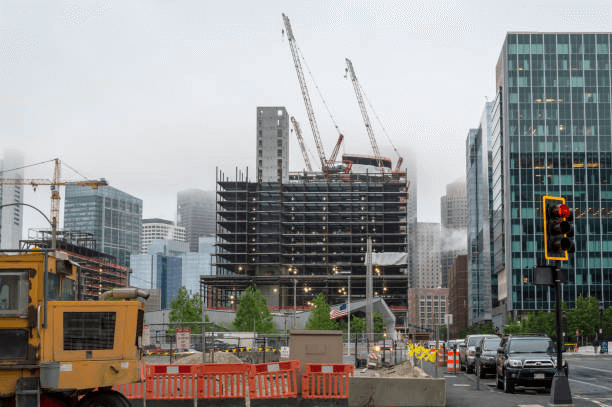 Benefits of Investing in Land in Boston
At Boston City Properties, we help real estate investors locate lucrative properties all over the city. We're also huge proponents of investing in vacant land in Boston, and we've helped numerous clients do so through the years. Invariably, they report back to us that they made out quite nicely on their land investments, so we seem to be doing something right!
If you're not sold on the idea of investing in land in Boston, you probably just don't realize how profitable it can be. A few reasons why it pays to invest in Boston land for sale include:
Scarcity - You don't have to be familiar with every last inch of Boston to know that there's no a lot of vacant space. From Allston to West Roxbury, the vast majority of land in the city has been developed - and, in many cases, redeveloped countless times - through the years. Despite that, you can typically take your pick from a decent selection of empty parcels throughout the city, and Boston City Properties knows where they are. Although finding the right empty land in Boston can take some time, it pays off in the long run. Nothing drives up prices like scarcity, so once you have your hands on a great piece of land in Boston, you can feel confident about the return you'll enjoy in the future.
Rising Property Values - Boston real estate is a great investment in general due to the fact that property values generally trend upward over time. That's particularly true when it comes to Boston land, which tends to be much scarcer than land outside the city limits. What this means for you as an investor is that you can buy land now, bide your time and sell it in the near future for a nice profit. Boston City Properties can help you identify parcels of land in the city that should deliver the best return on your investment, so you don't have to go it alone.
Demand - Let's face it: If you're going to live in Boston, wouldn't you prefer to live in the city itself? That's the case for many folks, so demand for properties and land in Boston is consistently high. Incredibly, demand for land in Boston exceeds demand for existing homes and buildings. The main reason is land in Boston isn't just appealing to prospective home buyers who want to build custom homes on the land; it's also appealing to property developers and other professionals. Don't forget about other real estate investors too. They're always looking for land that's in the city limits. With so many prospective buyers and such high demand, there's no doubt about it: Boston land for sale is a hot commodity, and it's a great option for any investor to consider.
Tips for Buying Land in Boston
Without a doubt, the best tip we can give you when it comes to buying land in Boston is to connect with the right real estate company. By working with Boston City Properties, you'll have access to all of the best Boston land for sale. We will take your criteria into consideration to ensure that you're only presented with properties that suit your needs. Because we are well-versed in Boston land investments, we can guide you through the process of finding the best vacant properties in the city.
As you explore the available options for land for sale in Boston, be sure to keep these things in mind:
Zoning Requirements - Never take a seller's word for it that a house can be built on a particular parcel of land. Unfortunately, some sellers are unscrupulous and will say anything to make a sale. Also, sellers are sometimes misinformed about the current zoning of the land they're trying to sell. If you're buying land as an investment, your best bet is to buy land on which homes can be built. Even if the land is zoned residential, dig a little more deeply. It could be zoned for individual homes, or it could be zones for condos or even an entire subdivision.
Easements - You want to present prospective buyers in the future with land that can be developed as quickly as possible. That's the best way to fetch top dollar. With that in mind, make sure there's an easement for the land you're buying. Without one, developing it is going to be a lot more difficult. Savvy buyers will know to check, so this isn't something you want to be surprised by later.
Utilities - While odds are that just about any vacant land in Boston is going to have easy access to utilities, never assume so. Again, people who eventually look at the land will most likely be planning to build on it. Nothing will scare them away faster than learning that the land isn't accessible to sewers, electricity and other utilities. The buyer would have to pay even more to make that happen and will likely reduce the amount of their offer. Avoid these headaches by ensuring that utilities are readily available for the land you plan to buy.
Building Setbacks - Here's something many people don't know: In many jurisdictions, there are strict rules about how far a building must be set back away from the road. In the case of empty land that is going to be improved with a single-family home, required building setbacks can pose significant problems. That's doubly true when it comes to land that is zoned as commercial. Boston City Properties understands this issue and can help you find land for sale in Boston that doesn't face these limitations.
Building Moratoriums - Although it's rare, jurisdictions sometimes impose building moratoriums on certain parcels of land. This is most often done in areas that have experienced rapid development. The goal is usually to avoid a glut of properties on the market, which could drive down values. Obviously, this isn't much of a concern in Boston, so the odds of running across vacant land in the city that's restricted in this way are pretty slim.
Topography - Sometimes, the topography of a parcel of vacant land is such that it's nearly impossible to building anything on it. Nothing is worse than buying land as an investment and learning that it's virtually worthless, so make sue to take this into account before taking the plunge.
Natural Hazards - In some instances, it may be necessary to obtain a natural hazards disclosure before buying Boston land. This is the easiest way to make sure that the land isn't restricted due to natural hazards. For instance, is there a fire hazard that could make it risky to build on the land? Is the land designated as a protected habitat? Also, make sure the land isn't in a flood zone. Check the FEMA website to find out.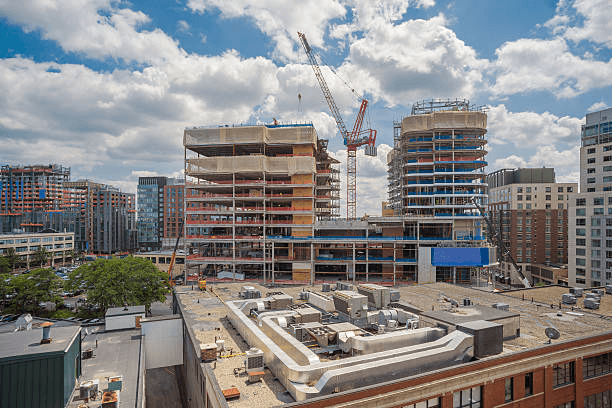 Inspections and More
Buying Boston land for sale is easy when you have the right experts on your side, but like any savvy investor, you're going to want to cover all your bases before signing on the dotted line. Just because the land is unimproved doesn't mean it shouldn't be inspected. An inspection could reveal a sinkhole or other hazard that could cause major problems later, so have one performed before sitting down at the closing table.
Finally, consider the costs you may incur to prepare the land for resale. Ideally, it will be pretty much ready to go as-is. If not, what kinds of work will need to be done to make it attractive to buyers? Given Boston's great real estate market and the high demand for vacant land, you shouldn't have to do much.
Allston – Development opportunities abound in this vibrant Boston neighborhood. Located across the river from Cambridge, Allston also shares a border with Brighton, a sprawling, primarily residential neighborhood.
Arlington –Located just six miles northwest of downtown Boston, this Middlesex County town has a population of around 46,300. Its location on the Mystic River and abundance of registered historic sites make it a popular residential area.
Back Bay – Home to some of Boston's finest commercial real estate, Back Bay was developed almost entirely out of reclaimed land. Today, it's where you'll find some of the city's most iconic shopping areas, including Newbury Street.
Bay Village – With a population of just 1,300 or so, this is Boston's smallest officially recognized neighborhood. Dominated by rowhouses, it's also well-connected in terms of public transit, with Green and Orange Line stops at the nearby Arlington, Back Bay and Boylston stations.
Beacon Hill – Some of the city's most desirable residential real estate is perched here along South Slope and North Slope. Home to the Massachusetts State House, Beacon Hill also has bustling commercial corridors, with many shops located in finely restored rowhouses.
Braintree – Located on the South Shore, this Norfolk County town, population 39,000, has a lot to offer. Homes here are valued well above the state average, and residents enjoy access to MBTA Red Line service.
Brighton – You can't go wrong by acquiring undeveloped property in this sprawling Boston neighborhood. With a population of around 43,000, this densely populated district offers strong residential appreciation rates and plenty of commercial development opportunities.
Brookline – This charming Norfolk County town is a densely populated, centrally located community of approximately 59,000. Major commercial corridors like Coolidge Corner provide ample development opportunities and more.
Cambridge – Life science development continues at a fever pitch in this Middlesex County city of 116,000. Known as The City of Squares, Cambridge residential real estate values are nearly double the state average. The city offers commuter rail access at Porter Square, the MBTA Green Line at Lechmere Square and the Red Line at Alewife, Porter Square, Harvey Square and Central stations.
Charlestown – Homes in the oldest neighborhood in the city are valued well above the state average. This charming district, population approximately 20,000, has many bustling commercial areas, including Thompson Square.
Chelsea – Thanks to its proximity to Boston, this Suffolk County city of 40,000 presents many exciting opportunities for savvy investors. Residential real estate values are roughly in line with the state average, and significant commercial corridors include Bellingham Square and Chelsea Commons.
Chinatown – With residential real estate values hovering around $1 million, this is where you'll find some of downtown's most exclusive properties. Its proximity to Boston Common, Downtown Crossing and other major commercial districts make it an excellent option for savvy real estate investors.
Dorchester – Boston's largest neighborhood, Dot boasts a population of around 92,000. Residents enjoy easy access to public transportation, with five MBTA stops within the neighborhood alone. Major commercial areas include Dorchester Avenue and Uphams Corner.
East Boston – Eastie, as it's often called, is home to around 45,000 people. Home to Logan International and Suffolk Downs, its residential real estate is valued in line with the state average. The MBTA Blue Line has multiple stops in this unique neighborhood.
Everett – This Middlesex County city that borders Charlestown has a population of around 49,000. Home values are roughly in line with the state average, and significant commercial corridors include Woodlawn and Glendale.
Fenway – Also known as Fenway-Kenmore, this bustling neighborhood is dominated by The Fenway, the park-like corridor designed by Frederick Law Olmsted. Life science development has transformed this neighborhood of roughly 41,000, which counts Kenmore Square among its many prime commercial districts.
Financial District – Home values in this vibrant downtown area are well above the state average, and office space here is perennially in demand. Major areas of interest for real estate investors include Post Office Square, Atlantic Avenue and Exchange Place. This neighborhood also borders central commercial districts like Faneuil Hall and Quincy Market.
Hyde Park – Located nearly 8 miles south of downtown Boston, this charming neighborhood of around 39,000 people boasts a remarkably suburban feel. Residential real estate here is valued roughly in line with the average for the state, and popular neighborhoods include Reedville and Georgetown.
Jamaica Plain – There's still lots of green space in this neighborhood of approximately 37,500 people. Home values are comfortably above the state average, and popular neighborhoods like Forest Hills and Woodbourne offer exciting opportunities. Major commercial districts here include Arborway and Centre Street.
Leather District – Tucked between Chinatown and the Financial District, the Leather District continues to be a prime area for development and redevelopment. Residential real estate values are more than 50% higher than the state average, and luxury lofts are trendy.
Lynn – Located less than 4 miles north of Suffolk Downs, this Essex County city has a lot to offer in terms of developable parcels for sale. The city is known for its affordable housing, but luxury lofts have also been popping up along Atlantic Avenue, the busy commercial thoroughfare. MBTA commuter rail service is available at Lynn Station.
Longwood Medical and Academic Area – Thanks to the ongoing life science and biotech boom, developable land is especially valuable in the LMA. This booming medical campus boasts a prime location near Fenway-Kenmore, Brookline and Mission Hill, and commercial real estate is in perennially high demand.
Malden – Located just eight miles north of downtown Boston, this Middlesex County city of 66,000 is brimming with opportunities. Home values are roughly in line with the state average, making this a popular option for families. MBTA Orange Line service is available at the Malden Center and Oak Grove stations, and major commercial districts include Malden Square and Converse Square.
Mattapan – With its proximity to rapidly burgeoning Dorchester, Mattapan is an excellent neighborhood for savvy investors. Home values in this district of approximately 36,500 are right around the state average. The MBTA's Mattapan-Ashmont trolley line offers convenient service, and important commercial corridors include Blue Hill Avenue and Mattapan Square.
Medford – Less than seven miles northwest of downtown Boston, this Middlesex County city of 60,000 boasts high residential real estate values and incredible appreciation rates. Home of Tufts University, Medford will soon enjoy MBTA connectivity thanks to the Green Line extension.
Midtown – Commercial real estate is always in white-hot demand in Midtown Boston. Residential real estate is among the city's priciest, and full-service buildings with luxury condos and apartments are widely available. Downtown Crossing is just one of many major commercial corridors in this part of the city.
Milton – Bordering Dorchester and Mattapan, this Norfolk County town of 28,600 offers a vibrant residential real estate market with values significantly above the state average. The Ashmont-Mattapan High-Speed line, the light-rail extension of the Red Line, serves the area.
Mission Hill – Located near Fenway-Kenmore and Brookline, Mission Hill offers plenty of opportunities for developing or converting new lab space or other properties. Brick rowhouses dominate the residential real estate market here. The Orange Line can be picked up at nearby Roxbury Crossing, and Brighton Circle is ground-zero for prime commercial real estate.
Newton – This Middlesex County city of 28,600 offers some of the most highly valued and exclusive residential real estate in Greater Boston, with median property values easily exceeding $1 million. Just 7 miles west of downtown Boston, Newton enjoys proximity to Dorchester and Mattapan.
North End – Boston's version of Little Italy, the North End boasts an eclectic commercial real estate market, particularly along Hanover Street. Home values are well above the state average, and appreciation rates are robust. The Blue, Orange and Green Lines of the MBTA are within easy walking distance at Aquarium, Haymarket and North Station stations.
Quincy – This Norfolk County city of 101,600 is incredibly well-connected in terms of public transportation, with four stations, including Quincy Center, offering Red Line MBTA service to Boston. Major commercial corridors in this area include Marina Bay and Quincy Center.
Revere – This Suffolk County city of 62,200, located just five miles from downtown Boston, abounds with prime real estate opportunities. Home values are typically in line with the state average, and the MBTA Blue Line terminates here at three separate stops.
Roslindale – Situated 6 miles south-southwest of downtown Boston, this charming neighborhood of 37,600 offers diverse residential and commercial real estate opportunities. Home values are a bit higher than the state average, and appreciation rates are robust. The Orange Line of the MBTA is right over in nearby Jamaica Plain.
Roxbury – With a population of around 59,600, Roxbury is a bustling Boston neighborhood with a lot to offer real estate investors. Residential real estate here is valued in line with the average for the state, and Orange Line MBTA service is available at Roxbury Crossing, located in nearby Mission Hill.
Seaport District – Demand for life science and other commercial space remains at a fever pitch in this blossoming waterfront district, which has a population of around 11,000 and climbing. Residential real estate median values typically exceed $1.5 million, and the commercial real estate market is white-hot. Home to the Boston Convention and Exhibition Center, the Seaport is well-connected with Silver Line MBTA service and the charming Harborwalk.
Somerville – Quickly emerging as a significant new life science cluster, this city of 81,000 is a terrific place to find commercial real estate investment opportunities. Located directly northwest of Boston, it enjoys proximity to Cambridge and boasts vibrant commercial corridors like Assembly Square. MBTA service is available via the Red Line at Davis Square and the Orange Line at Assembly Square.
South Boston – Proximity to the Seaport makes Southie a terrific option for investors seeking vacant parcels for development in Boston. This neighborhood of 33,700 has rapidly climbing residential real estate values and a robust commercial real estate market.
South End – Home to some of the priciest residential real estate in Boston, this neighborhood of 38,600 enjoys proximity to Back Bay, Chinatown and Roxbury. Victorian rowhouses dominate its residential real estate market, where median values easily exceed $1 million. The neighborhood is close to the MBTA Green Line at Copley Square and other nearby stations, and the Orange Line can be picked up at the nearby Back Bay and Massachusetts Avenue stations.
Theater District – The BCP team can help you find off-market and other opportunities for vacant lots and more along Tremont Street, Huntington Avenue and elsewhere in this vibrant area. This premier district's residential real estate values average upwards of $1.2 million, and commercial real estate activity is always robust.
Waltham – Just three miles northwest of downtown, this Middlesex County city of 65,200 has a lot to offer. Home to Brandeis University and located on the Charles River, its median home values are comfortably above the state average. The MBTA commuter rail has two stops along the Fitchburg-Boston line, making it a well-connected area.
Waterfront – Prime real estate opportunities abound along the Boston Waterfront. Life science development is rampant in the Seaport District, where you'll also find new residential construction revolving around luxury condos and apartments.
Watertown – Thanks to its proximity to Cambridge, this Middlesex County city of 35,300 is rapidly becoming another biotech hub. Median home values in this city, which borders Brighton, are well above the average for Massachusetts. Major commercial corridors include Bemis and Coolidge Square.
Wellesley – This charming Norfolk County town of 29,500, located about 18 miles northwest of Boston, has some of the most highly valued residential real estate in the region, with median prices regularly exceeding $1.6 million. Although it is primarily residential, it offers commercial opportunities along several areas, including Linden Square.
Weston – This upscale Middlesex County town of 11,800 offers some of the lowest density living in Greater Boston. Located 15 miles northwest of downtown Boston, this bucolic community boasts white-hot median residential values approaching $2 million. There are three stops for the Fitchburg-Boston commuter rail line, making it surprisingly well-connected.
West End – Across the Charles River from Kendall Square, the West End presents exciting opportunities for investors seeking vacant lots for sale. This tiny neighborhood of just 4,400 people has an eclectic real estate market, and commercial development is burgeoning in places like Bulfinch Triangle.
West Roxbury – Bordered by other Boston neighborhoods like Hyde Park and Roslindale as well as the city of Brookline, this neighborhood of 30,500 has highly valued residential real estate. Prime commercial real estate is located chiefly along Centre Street.
Winthrop – This Suffolk County city of 19,300 is located across the bridge from East Boston on Boston Harbor. Home values are slightly above the state average, and MBTA Blue Line service is available through the nearby Orient Heights, Suffolk Downs and Beachmont stations.
Work with the Experts
At Boston City Properties, our goal is to arm property investors with the advice, tools and resources they need to make the most of their Boston land investment ventures. Don't settle for less; contact us today to learn more about Boston land for sale.
Click Here
to Search
sales
Click Here
to Search
rentals