Looking for Land for Sale in Cambridge, MA? Boston City Properties Can Help
With its large concentration of prestigious schools, highly valued residential real estate and massive number of innovative life science firms and technology startups, Cambridge is one of the most in-demand places for new real estate development on the planet. If you're looking for vacant land in this Middlesex County city, you're in for a daunting challenge. As soon as developable parcels hit the market, they're snapped up just as quickly. Competition is fierce even for the most out-of-the-way properties, so it's vital to have access to the best resources and assistance. You'll get that and much more by connecting with Boston City Properties.
Click Here to Search
Land for Sale
Find What You Need Faster with BCP
At any given moment, countless investors and developers are hunting for properties for development in Cambridge. Due to the complexities of the local real estate market and regulations affecting real estate development, finding and procuring the right lot is an uphill battle. Connect with Boston City Properties to cut to the chase more quickly. Our team will give you instant access to our vast online database of searchable listings and can provide you with off-market opportunities too. We can refer you to one of the many Cambridge real estate professionals in our network and connect you with a wealth of other valuable resources.
Cambridge Basics
Situated directly north of Boston and home to approximately 120,000 people, Cambridge boasts the fourth-largest population in the state. Originally put on the map as the site of Harvard University, MIT, and several other schools, the city has become ground zero for biotech and life science firms more recently. The city is broken up into numerous neighborhoods with pockets of dense commercial development and multifamily housing. Kendall Square in East Cambridge is regarded as the "most innovative square mile on the planet," and demand for lab space never wanes.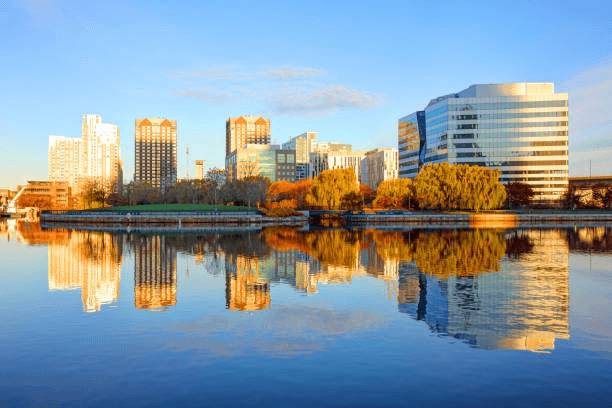 Neighborhoods and Districts
Nicknamed the City of Squares because of the many commercial squares formed at intersections within its boundaries, Cambridge stretches over more than 7 square miles. Harvard Square, the main site of Harvard, is crowded with retail shops and dining establishments. Kendall Square, mentioned above, is the epicenter of its life science industry, which has flourished since around the year 2010 and continues to grow. Porter Square, which stretches into Somerville, is another pocket of commercial activity. Lechmere Square includes the Lechmere MBTA station, the northern terminus of the Green Line.
Commercial Real Estate in Cambridge
As highlighted above, Cambridge's best commercial real estate is clustered among its many squares. Understanding the different characteristics of various squares and districts makes it easier to identify lots for sale that align with your investment and development goals. More than anything, the life science industry dominates commercial development in Cambridge, which is home to 110 lab/office buildings offering more than 17 million square feet of space. With average asking rents exceeding $120 per square foot, it's safe to say that the city boasts some of the most expensive and in-demand real estate in the region.
Things to Consider When Searching for Parcels for Development in the city
As you've probably already surmised, vacant real estate is pretty much non-existent in busy, densely populated Cambridge. However, properties for redevelopment hit the market occasionally, and it pays to connect with BCP to make the most of such opportunities. Also, keep the following points in mind to find what you need more easily:
Have clear objectives. What do you have in mind for whatever parcel you acquire in Cambridge? Will you hold it and flip it later, or do you want to develop a retail property or multifamily housing on the site?
Familiarize yourself with local permitting requirements. Like many parts of Greater Boston, many sections of Cambridge are impacted by strict zoning laws, including building setbacks and historical development controls.
Know the local submarkets. Where in the city is your proposed development most likely to succeed? BCP has agents and brokers in Cambridge who can help you identify the most promising options based on your objectives.
Study historical trends for the immediate area. Before investing in a property for development, find out how other improvements have fared in the past.
Perform due diligence for any property you're considering. Have the property thoroughly inspected and dig into real estate records to avoid potentially unpleasant surprises down the line.
How Boston City Properties Can Help
Acquiring land for sale in a white-hot market like Cambridge's calls for all the help you can get. By connecting with BCP, you'll enjoy the following and much more:
Cambridge Agents and Brokers – We have experienced real estate brokers and agents across Cambridge and can refer you to one whenever you're ready. Their insider knowledge and expertise will go a long way toward helping you identify the perfect option.
Real Estate Listings – You can sign up this instant to immediately search our vast online database of Cambridge real estate listings to zero in on promising options. Our team also has off-market opportunities and can bring them to your attention whenever you're ready.
Local Insights – At BCP, we know Cambridge and its various real estate submarkets well. When you connect with us, you can use this insider knowledge to make more informed and strategic decisions.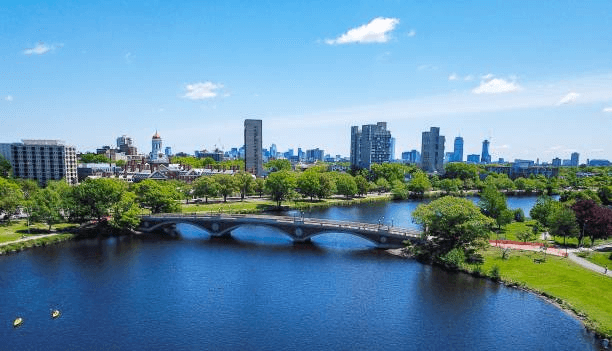 Call Today to Find Properties for Sale
The odds of finding vacant, undeveloped parcels in a highly competitive market like Cambridge's are pretty much nil. However, if you want to invest in parcels for sale that are suitable for various development purposes, the experts at Boston City Properties can help. Our extensive online database of searchable listings is updated continuously, so you can hit the ground running with your search and pinpoint promising opportunities in no time. Thanks to our connections with experienced Cambridge real estate experts, you can get a referral to one who can guide you through the process whenever you're ready. We also offer an array of resources and information to help with your search, so contact us today for more information!
Click Here to Search
Land for Sale