Locate Land for Sale in Brookline with Boston City Properties
If you're looking for lucrative development opportunities in Greater Boston, Brookline is always an excellent place to check. With its eclectic mix of commercial areas, multifamily housing, and suburban stretches, the city offers a great deal to savvy investors and developers. As is the case throughout Greater Boston, however, the local real estate market is highly competitive, so it pays to have the right help by your side. Boston City Properties, a Boston commercial real estate leader, is here to provide it.
Click Here to Search
Land for Sale
Team Up with the Proven Authority
Whether you have extensive knowledge of Brookline real estate or are relatively unfamiliar with it, finding lots for sale that suit your investment goals is easier said than done. Countless others are always searching for prime opportunities, so competition is fierce. By connecting with Boston City Properties, you gain access to a wealth of resources and support. We maintain a vast online database of searchable Boston-area real estate listings, and we'll give you free, instant access to it as soon as you sign up. We have connections with skilled and experienced real estate professionals throughout Brookline and can give you a referral whenever you'd like. Our team can also connect you with various resources to make your search more accessible and efficient.
Brookline Basics
With a population of more than 63,000 at the time of the 2020 U.S. Census and a total area of just under 7 square miles, Brookline is a densely populated community made up of several distinct neighborhoods. This Norfolk County town shares borders with the city of Newton to the west as well as the Boston neighborhoods of Brighton, Allston, Fenway-Kenmore, Mission Hill, Jamaica Plain and West Roxbury. The southern part of the city is more suburban in nature, featuring many sprawling estates. The northern section is urban, walkable and transit-rich.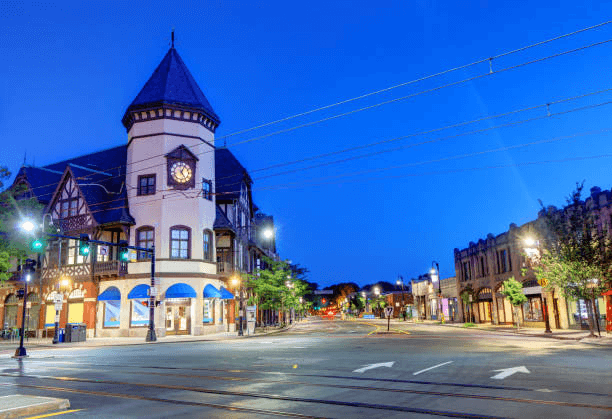 Neighborhoods and Districts
When seeking Brookline land for sale, it helps to know the lay of the land and to limit your search to a more defined area. The city is broken up into numerous neighborhoods, each with unique characteristics. Brookline Village serves as the city's commercial, retail and civic center, with shopping and dining along Washington Street and adjacent areas. Coolidge Corner is another prime retail area, studded with independent restaurants, bookstores and coffee shops. Washington Square features elegant brownstones and many shops and restaurants. Some areas, like Cottage Farm, feature historic homes and properties that are subject to strict local historical controls.
Commercial Real Estate in the City
Like many people, you may be looking for parcels to develop into various commercial enterprises in Brookline. The city has many firm commercial centers and corridors, making it relatively easy to zero in on areas where retail, restaurants, hotels and other developments can flourish. The C and D branches of the MBTA Green Line stretch through the city, offering excellent connectivity for local businesses. Thanks to its proximity to many Boston neighborhoods, Brookline is often considered a somewhat affordable alternative to pricier real estate markets elsewhere in the area.
Considerations to Make when Buying Lots for Development in the Area
Given how extensively Brookline has been developed and redeveloped through the years, the odds of finding a vacant lot for sale are slim. However, parcels ready for redevelopment hit the market all the time. Here are some things to keep in mind when seeking such options in Brookline:
Know your goals for the property. Understanding what you want to develop there will inform where to look and what type of property to purchase.
Understand the local submarket. Our team can connect you with local real estate brokers and agents who can direct you toward the most conducive areas for your investment and development goals.
Be aware of permitting restrictions. Brookline has strict zoning regulations, so it's important to investigate these and other restrictions before investing in real estate here.
Do your homework regarding any property you consider. Is the property subject to historic controls? What has been developed there in the past?
Investigate historical trends for the immediate area. For example, if you're going to develop a hotel, where has lodging performed best in recent years?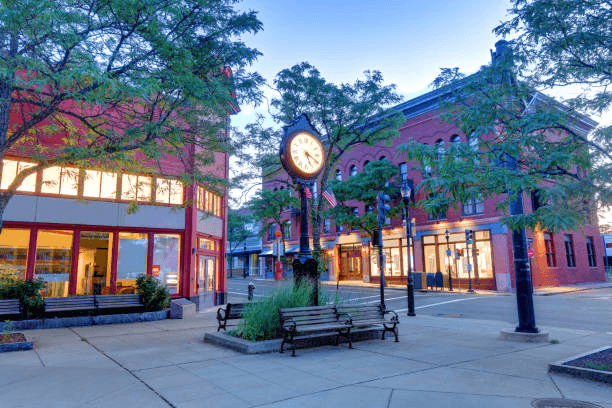 How Boston City Properties Can Help
Thanks to the competitiveness of local real estate submarkets across Brookline, finding and procuring the right vacant lot is often an uphill battle. Connect with BCP for smoother sailing and better results. We're here to help in the following ways and more:
Local Insights and Expertise – Our team knows Brookline and its various real estate markets, including key players and most important properties, like the back of our hands. Our insights can help you make the right choice the first time.
Real Estate Listings – Sign up now to start searching our online listings immediately. You can check current availability for the type of property you need in no time. We also have exclusive, off-market listings for properties for sale across Brookline, and we can present them to you whenever you're ready.
Brokers and Agents – BCP also has connections with numerous residential and commercial real estate brokers and agents across Brookline. When you're ready, we can refer you to one whose assistance is sure to make a profound difference for you from start to finish.
Contact BCP Today to Locate Land for Sale
Opportunities abound for savvy investors and developers throughout the city of Brookline, MA. However, tapping into the ones that align with your goals is easier said than done. The quickest, most straightforward way to kick-start your search and find suitable real estate for your development and investment goals is by connecting with Boston City Properties. We know Brookline and its real estate submarkets well, and our team can connect you with local experts who can guide you through the process with ease. From Washington Square to Coolidge Corner, our database includes listings for properties for sale that are ready for development and redevelopment. We're here to help, so give us a call today for more information.
Click Here to Search
Land for Sale