Find Land for Sale in Bay Village, Boston with Boston City Properties
With its prime location near Boston Common and other sights, Bay Village is one of Boston's most desirable and exclusive neighborhoods. It's also the smallest officially recognized neighborhood in the city, so if you want to buy land there, you're in for an uphill battle. However, by connecting with Boston City Properties, you can cut to the chase more quickly and easily. Our team can refer you to real estate brokers and agents in the neighborhood who are well-versed regarding its housing and commercial real estate markets. We'll give you free access to our extensive online database of listings and can even bring you exclusive off-market opportunities.
Click Here to Search
Land for Sale
Find and Procure Lots for Development and More
Real estate markets across Greater Boston are among the most competitive in the country. Bay Village is no exception. If anything, it's even more difficult to secure suitable parcels most of the time than it is elsewhere downtown. Because of its tiny size, the neighborhood has limited real estate options. These factors make it even more critical to secure the right assistance during your search. With BCP, you can hit the ground running to find lots for sale in this neighborhood that will help you achieve your development or investment objectives.
Neighborhood Basics
Extending over a tiny geographical area, Bay Village makes up for its small size with its fantastic location. The neighborhood's population hovers at just around 1,300 people, and it is primarily residential in makeup. The Massachusetts Turnpike creates its southern border. The South End is found just across it to the southwest, and Chinatown is located beyond it to the southeast. West of Berkeley Street and north of Columbus Avenue is Back Bay. Park Square, home to the Boston Four Seasons Hotel and several other hotels, shops and restaurants, is located just north of Stuart Street. You'll find the Boston Public Garden and Boston Common just beyond that area.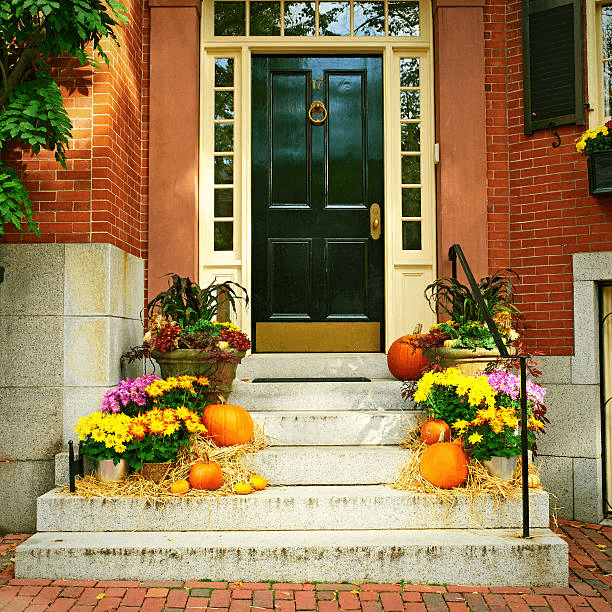 Neighborhoods and Districts
Since it's so tiny, Bay Village isn't split up into official subdistricts. Most of the neighborhood is developed into housing, primarily consisting of small brick rowhouses. The Bay Village Historic District extends over most of the area. It may affect development plans – another great reason to work with the skilled experts at Boston City Properties during your search. The neighborhood's proximity to the Washington Street Theatre District makes it an excellent spot for retail developments.
Commercial Real Estate in Bay Village
If you're looking for land for sale in Bay Village, you may be looking to develop a new commercial property. As noted above, much of the area is affected by historic district controls, so it's crucial to perform due diligence before purchasing any parcels within its boundaries. The neighborhood is very pedestrian-friendly and also well-connected in terms of public transportation. It is close to multiple MBTA stations, including the Arlington and Boylston stations, which provide service on the Green Line and the Back Bay and Tufts Medical Center stations, which provide service on the Orange Line.
Considerations to Make when Buying Lots for Development in Bay Village
One of the best ways to ensure success with your real estate ventures in Bay Village is by connecting with Boston City Properties. Additionally, it's wise to keep the following points in mind:
Have a plan. Just because a parcel hits the market doesn't mean it's going to suit your investment or development goals. Understanding your plans for the property you buy will make it easier to pinpoint the perfect thing the first time.
Know the local market. Educate yourself about the layout of the neighborhood and where housing and commercial properties seem to prosper. BCP can connect you with agents in the neighborhood who can point you in the right direction.
Beware of permitting restrictions. You won't have to worry about things like sewer service and other utilities, but historic district controls and other restrictions could impact any property you buy.
Do your homework before investing in any parcel. Confirm that plat maps and other documents are accurate.
Look into the historical trends of the lot you're considering. What has been developed there in the past? How did it fare? Consider adjacent properties and how they are developed too.
How Boston City Properties Can Help
Securing the right parcel in Bay Village can be the first step in achieving your investment and development goals. You'll find it easier and more efficient to zero in on promising options by connecting with BCP. We can help you in the following ways and more:
Real Estate Listings – You can sign up this instant for immediate, free, unlimited access to our vast online database of searchable Boston real estate listings. Use the search tool to pinpoint properties that meet your requirements quickly. Our team can also show you off-market listings that give you a crucial edge over the competition.
Insider Knowledge – When purchasing developable parcels in a competitive market like Bay Village's, it's essential to know the intricacies of the local market. BCP can provide you with that, freeing you up to focus on your investment and development activities.
Agents and Brokers – Finally, we have connections with experienced and talented commercial and residential real estate brokers and agents who know this neighborhood like the back of their hands. Identifying and investing in the right property will be much easier with their guidance.
Contact BCP Today for Help Finding Vacant Properties for Sale in the Neighborhood
Nearly every square inch of Bay Village has been developed repeatedly through the years, but parcels suitable for redevelopment hit the market from time to time. However, given their scarcity, competition for the best ones is downright cutthroat. By signing up with BCP, you gain access to an incredible array of resources, information and assistance that gives you the edge you need to realize even your most ambitious goals. We are ready to help whenever you're ready to begin, so contact us today for more information.
Click Here to Search
Land for Sale