Locate Vacant Land for Sale in Arlington, MA with Boston City Properties
Are you trying to find a vacant lot or parcel in Arlington, MA? Considered one of the most desirable communities in Greater Boston – especially for families – this Middlesex County town presents many exciting opportunities for investors and developers. Although most of the town has been developed and redeveloped many times, lots for development or redevelopment hit the market regularly. Competition is fierce for the best vacant land in Arlington, though, so it pays to have the right help while looking for the perfect solution.
Click Here to Search
Land for Sale
Team Up with Proven Experts to Find Lots for Sale in Arlington
Although competition for developable parcels in Arlington isn't nearly as fierce as in nearby Boston proper, urban sprawl and other factors are spurring renewed interest in the community. One thing's for sure: If you want to invest in a parcel here as part of your investment or development plans, you're not alone. With help from Boston City Properties, you can zero in on options that suit your needs and help you meet and exceed your most ambitious goals. Our team knows the town and its real estate markets well. We can give you access to online listings and even bring you premium off-market listings for properties that meet your requirements.
Basics
Situated about six miles northwest of downtown Boston in Middlesex County, Arlington is a primarily residential community with around 46,500 people. Located on the Mystic River, the town shares borders with Medford, Somerville and Cambridge. Its proximity to downtown Boston and relatively affordable housing make it a popular area for young families, who can take their pick from an array of single-family homes in several neighborhoods. The town also has several vibrant commercial areas, bringing many opportunities to the table for savvy investors.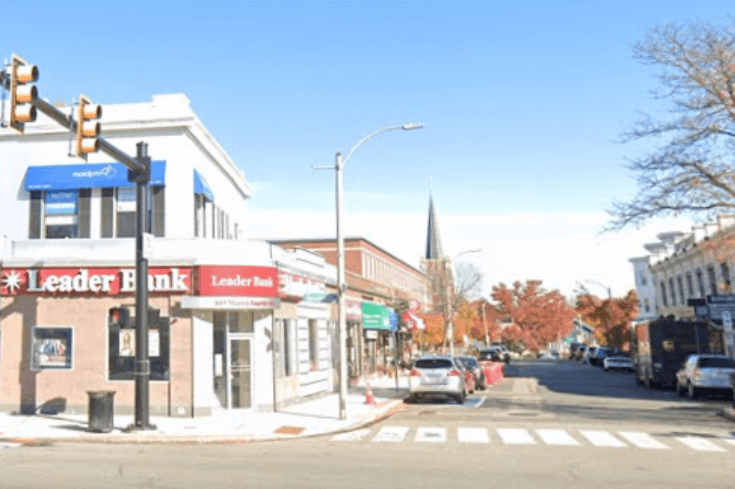 Neighborhoods
Arlington is split up into more than a dozen distinctive neighborhoods. The majority of these are dominated by residential real estate, including many sprawling neighborhoods of single-family homes. However, East Arlington offers a more walkable and urban experience – especially along the Massachusetts Avenue corridor. Arlington Heights offers a compelling mix of relatively affordable single-family homes and good dining and shopping options. Over in Morningside, lots get bigger – and homes get larger. Many businesses operate out of Arlington too, especially in areas like the Arlington Center business district.
Commercial Real Estate in the town
Arlington hasn't established itself as a prime area for offices or lab space, unlike some Boston suburbs. However, the town is bordered to the east by Somerville, which is rapidly emerging as a life science hotbed. It's also bordered by Cambridge, home of Kendall Square – the country's epicenter of life science development. Thanks to Arlington's proximity to these communities, commercial real estate here – especially for lab and R&D space – could pick up in the years to come. Arlington has a solid consumer base thanks to its overwhelmingly residential makeup, making it a terrific place to develop new retail and dining establishments.
Advice for Purchasing Vacant Lots
If you're searching for land for sale, it's wise to have a strategy in mind from the start. It would help if you also kept the following considerations in mind as you look for the perfect parcel:
Understand your target demographic and market. Depending on your goals for whatever lot or parcel you obtain, some neighborhoods are sure to work better than others. For example, if you want to obtain real estate to develop a new retail property, choosing something in East Arlington makes more sense than choosing something in Morningside.
Have specific goals in mind. Don't just blindly grab for vacant parcels. Boston City Properties can help you understand the nuances of real estate in Arlington, making it easier to find properties that align with your objectives.
Investigate potential permitting requirements. If you find a listing in our database or are provided an off-market opportunity, make sure the property is conducive to your plans. How is the property zoned? How difficult may it be to obtain zoning approvals?
Perform due diligence. Before purchasing a parcel in Arlington, check the property records to ensure that there aren't any liens or other issues at play. Confirm that the plat map reflects the current layout of the property and that issues like historical controls won't get in the way of your plans.
Research the history of the property. What else has been built there in the past? How did it do? Do the same for nearby properties to ensure that your ideas for the lot dovetail with the surrounding area.
How Boston City Properties Can Help
Boston City Properties, a leader in Boston real estate, can help you identify and procure the perfect lot or parcel in Arlington for your development or investment needs. When you connect with us, you gain access to the following:
Insider Knowledge – At BCP, we keep our finger on the pulse of real estate trends across Greater Boston. Our team knows Arlington well, and their insights are sure to make a positive difference for you.
Real Estate Listings – The instant you sign up with us, you'll get free, unlimited access to our vast online database of Greater Boston real estate listings. We can also bring you off-market opportunities for lots for sale in Arlington.
Talented Real Estate Experts – We can also refer you to experienced real estate agents and brokers who know Arlington and its real estate submarkets like the back of their hands.
Contact BCP Today to Locate Parcels for Sale
No matter what goals you have in mind for acquiring a vacant lot, BCP can help you achieve them more quickly and easily. From online listings to referrals to skilled local agents and brokers, we can streamline the process of identifying and purchasing lots for sale in this vibrant town, allowing you to achieve your most ambitious goals. Contact us today for more information.
Click Here to Search
Land for Sale