Looking for Vacant Land for Sale in Fenway? BCP Can Help
With its excellent location, exceptional public transportation accessibility and vibrant residential and commercial real estate markets, Boston's Fenway neighborhood is a natural place to seek development opportunities. However, if you want to acquire a property in this neighborhood for a new hotel, multifamily housing, or other purposes, you're in for an uphill battle. More than ever, demand for the best parcels in Fenway is exceptionally fierce. To get anywhere, it's crucial to have the right help by your side. Boston City Properties, a Boston commercial real estate leader, is the name to trust for such assistance.
Click Here to Search
Land for Sale
Partner with Boston City Properties to Find What You Need
Fenway has seen an explosion of development over the past several years, and that trend is poised to intensify for the foreseeable future. New lab buildings and lab conversions are being developed at a fever pitch, and hot retail areas around Fenway Park are spurring renewed interest from developers and investors alike. By connecting with Boston City Properties, you lay the foundation for success in your Fenway real estate endeavors. We maintain a vast online database of searchable Boston real estate listings, and we'll give you free, immediate access when you sign up through our website. Our team also has off-market opportunities for Fenway real estate and connections with experienced brokers and agents.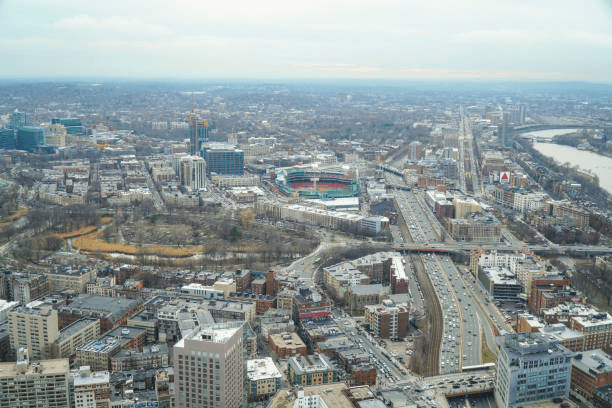 Fenway Basics
Officially known as Fenway-Kenmore by the city of Boston, Fenway gets its name from The Fenway, its main thoroughfare. With a population of around 41,000 people, the neighborhood – which stretches over just 1.24 square miles – is densely packed and always bustling. Fenway is bordered by Back Bay, the South End, the Longwood Medical Area, Brookline and Mission Hill, giving it a truly central location. Several MBTA bus routes operate through the neighborhood, and you can pick up the Orange Line at the Ruggles station or the Green Line trolley at six different stops. The Lansdowne station near Fenway Park and Kenmore Square also offers commuter rail service on the Framingham/Worcester line.
Neighborhoods and Districts
Fenway's most important neighborhoods are East Fenway, West Fenway, Kenmore Square and Audubon Circle. BCP has connections with real estate brokers and agents in these and other Fenway districts, so we can refer you to a local expert with insider knowledge of the region's various submarkets. Most neighborhoods include various housing types, including brick walkups, brownstones and older, mid-rise apartment buildings. Lately, many new luxury condo and apartment buildings have sprung up across the neighborhood, presenting even more opportunities for investors and developers.
Commercial Real Estate in Fenway
The office market in Fenway is well-established, offering an array of options. As of the fourth quarter of 2021, Fenway-Kenmore had 22 office buildings offering around 2.2 million square feet of space. Over the past few years, new life science buildings and lab conversions have also been developed around the neighborhood. Most recently, Fenway-Kenmore had four such buildings offering 852,000 square feet of life science and office space. Lots of new development is in the works around Fenway Park too, and many independent shops and restaurants are scattered around the neighborhood.
Things to Keep in Mind When Buying Fenway Real Estate
If you are looking for Fenway land for sale, make sure to connect with BCP right away to increase your odds of success. In the meantime, keep these factors in mind to avoid any serious issues along the way:
Know what you'd like to do with the property that you acquire. This may seem obvious, but it's easy to snap up a piece of real estate only to realize that it doesn't align with your goals.
Watch out for zoning and permitting issues. What may seem like the perfect parcel for your development plans could fizzle out if it isn't appropriately zoned or if historical district controls or other obstacles are in the way. BCP can connect you with local real estate experts who can help you navigate these issues.
Learn everything you can about the local submarkets. That way, you can identify the perfect section of Fenway on which to focus your efforts.
Study the history of any parcel you're considering. What else has been developed there in the past? How do similar developments in adjacent lots fare?
Do your homework before proceeding with any purchase. Never take anything at face value. Have inspections performed and study property records to avoid liens and other problems.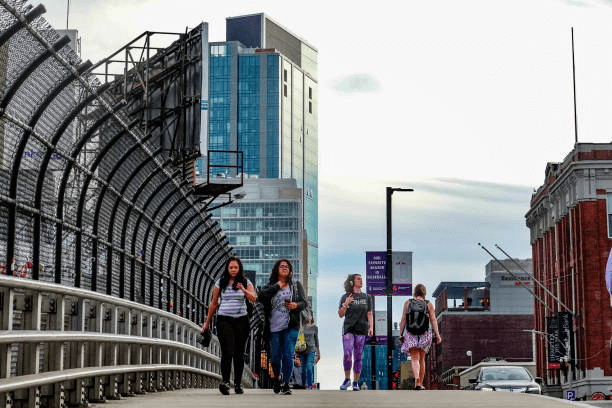 How BCP Can Help
Boston City Properties can help you identify and purchase the perfect developable parcel in Fenway. When you connect with us, you enjoy the following advantages and more:
Local Real Estate Experts – We have connections with experienced Fenway real estate brokers and agents specializing in various niches and industries, and we'll refer you to the perfect one.
Insider Knowledge – Our team knows Fenway like the back of our hand, and we have an in-depth understanding of the neighborhood's local submarkets. Our connections with local agents, brokers, developers and property owners are sure to help enormously in your search.
Real Estate Listings – You can sign up now for instant access to our searchable online listings. In a matter of minutes, you'll have a list of promising options to explore. Thanks to our connections, we also have off-market listings that we can bring to you whenever you're ready.
Contact Us Today to Find Land for Sale in Fenway, Boston
The first step in realizing your Fenway investment or development goals is acquiring the right property. Given the competitiveness of the local real estate market, however, this is typically an uphill battle. Without the right connections, it's hard to get anywhere. Luckily, BCP is here to help. Sign up now through our website to kick-start your search for developable parcels in and around this eclectic Boston neighborhood. Our team can also show you off-market opportunities in the area and refer you to talented local agents and brokers. We look forward to assisting you with your Boston real estate endeavors, so contact us today for more information.
Click Here to Search
Land for Sale