Find Vacant Land for Sale in Chelsea, MA
Are you looking to buy property in Chelsea, MA, for investment or development purposes? Every day, properties hit the market here that are perfect for various development plans. Undeveloped parcels are rare in the area, but that doesn't mean you're out of luck. The trick is knowing where to look, how to analyze what you're seeing and when to act. By teaming up with Boston City Properties, a Boston commercial real estate leader, you can find and purchase parcels in Chelsea that align with even your most ambitious goals.
Click Here to Search
Land for Sale
Team Up with a Proven Boston Real Estate Leader
It's easy to assume that the only way to invest in real estate effectively in a hot market like Chelsea's is by being a big player with tons of resources. That helps, of course, but it's not necessary. Instead, you can connect with Boston City Properties to streamline your search for the perfect lot for sale in this bustling Boston area city. Our team maintains one of the most comprehensive online databases of searchable Boston real estate listings around, and you can sign up for immediate access right now through our website. We have access to off-market listings too, and we can refer you to one of the many Chelsea brokers and agents that we work with to streamline the process even more.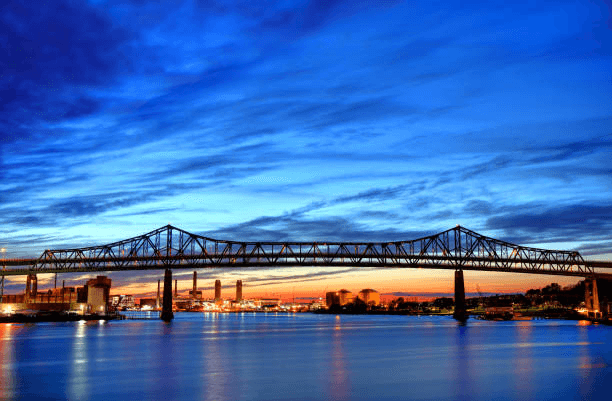 City Basics
Located directly across the Mystic River from the city on Boston Harbor, Chelsea had a population of around 41,000 at the time of the 2020 U.S. Census. This bustling Suffolk County city covers an area of roughly 2.5 square miles, making it the smallest city in Massachusetts. Split down the center by Route 1 North, Chelsea is split up into several defined neighborhoods and districts. It offers convenient access to the city via public transportation, with the Chelsea Station offering MBTA commuter rail service on the Newbury/Rockport line to North Station in Boston.
Neighborhoods and Districts
When seeking parcels for development or investment purposes in Chelsea, it pays to narrow things down a bit by focusing on specific neighborhoods or districts. The city's Waterfront District is a natural choice and is becoming more popular with developers as time goes by. However, the Box District is the fastest-growing neighborhood in Chelsea, with many new townhouses, condo buildings and apartment buildings developed since 2005 or so. Carter Park offers a compelling mix of single-family homes and commercial areas. Many neighborhoods fall under strict historical controls, including Admirals Hill and its Naval Hospital Historic District and Bellingham Square, home to City Hall.
Commercial Real Estate in the City
Chelsea has thus far not enjoyed a boom in terms of life science development, and the city isn't well known for its office buildings or other major commercial developments. However, the Waterfront District is poised to enjoy a lot of new development in the years ahead, and the ongoing popularity of the Box District presents many exciting opportunities for developers and investors. Carter Park and Chelsea Commons are also home to many shops, restaurants and other retail establishments. Boston City Properties has commercial real estate brokers and agents in Chelsea who can help you identify the right area in the city for your development goals.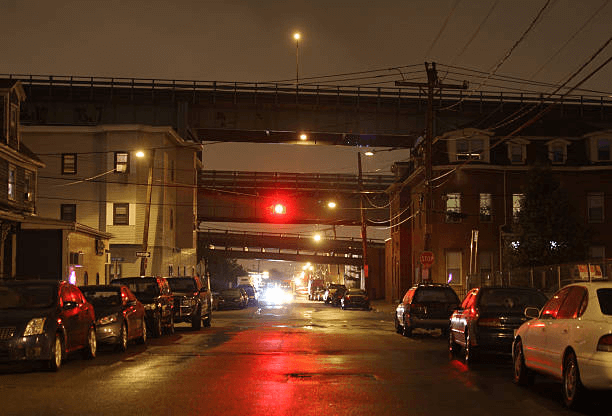 Considerations to Make When Buying Land
There's not a lot of undeveloped real estate in Chelsea, and lots that are suitable for redevelopment tend to be snapped up quickly. Therefore, be sure to connect with Boston City Properties right away to give yourself the best odds of success. Some other points to keep in mind along the way include:
Have clear objectives for the property that you want to buy. Keep these goals in mind as you consider various parcels for sale across the city.
Beware of strict permitting requirements. As noted previously, many neighborhoods in Chelsea are subject to historical district controls. Like most communities in Greater Boston, the city also has complicated zoning ordinances that must be kept in mind while seeking properties for sale.
Learn about the local submarkets to identify the right one for your needs. This is much easier to do with BCP because we can refer you to a local broker or agent who knows the local markets like the back of their hand.
Perform due diligence for any property you consider. This includes having the property inspected and investigating property records for any liens or other issues.
Study historical trends for properties you consider and adjacent areas. How likely are your plans to work, given the history of the area in question?
How Boston City Properties Can Help
A lot of work is involved in finding and acquiring lots for development or redevelopment in Chelsea. BCP can help in these and many other ways:
Listings – Sign up now through our website to search our continuously updated real estate listings. You can check current availability in a matter of minutes. Also, check with us for off-market listings that give you a tremendous edge over the competition.
Brokers and Agents – We have connections with skilled and experienced real estate brokers and agents throughout Chelsea, and we can refer you to the right one whenever you're ready. Their insider insights are sure to make a big difference for you.
Area Expertise – The BCP team understands Chelsea, its neighborhoods and its various real estate submarkets. Our in-depth understanding of the area will be a powerful tool in your arsenal as you look for suitable parcels for sale in the city.
Call Today for Help Finding Land for Sale
Navigating the competitive real estate market is no easy feat even for seasoned professionals. When seeking parcels for development in this bustling Suffolk County city, it pays to have the right resources at your disposal. Boston City Properties is the name to trust for accurate, timely information, assistance and resources. We offer on- and off-market listings, connections with talented Chelsea brokers and agents and a wide array of valuable resources. Give us a call today to get started.
Click Here to Search
Land for Sale