Find Land for Sale in Charlestown with Boston City Properties
Compared with many other Boston neighborhoods, Charlestown is relatively quiet. Overwhelmingly residential in makeup, it nonetheless features a relatively robust commercial real estate market. If you're looking for land for sale in Boston's oldest neighborhood, you should still expect to face a lot of competition. With that in mind, it pays to connect with Boston City Properties. A Boston real estate leader, we maintain one of the largest online databases of searchable Charlestown listings. Our team has connections with skilled brokers and agents throughout the neighborhood. Most importantly, we're here to guide you through the process of finding and procuring a property that aligns with your most ambitious goals.
Click Here to Search
Land for Sale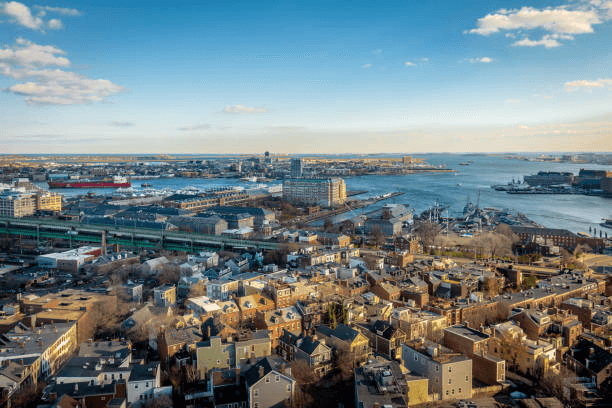 Don't Go It Alone
Since Charlestown's real estate markets are perceived to be less competitive than many other nearby submarkets, including Back Bay and downtown Boston, it's easy to assume that finding the right lot for sale will be easy. However, competition in other markets is driving more into this, making it crucial to enlist the right help for your venture. Boston City Properties is here to provide it. Once you sign up with us, you can immediately search our listings. In no time, you'll be on your way to purchasing a parcel that suits your needs to a T.
Neighborhood Basics
Charlestown boasts a surprisingly small-town feel despite its decidedly urban location. It spreads over an area of just one square mile; at last count, its population hovered around 17,000 people. The neighborhood borders Somerville/Assembly Square, the North End, East Boston and East Cambridge. Access to prime downtown locations like Back Bay is quick and easy. The Sullivan Square and Community College MBTA stations offer access to the Orange Line, and numerous bus routes operate through the area. Commuters can also take the ferry to and from the Navy Yard terminal to Long Wharf in Boston.
Neighborhoods and Districts
Although very compact in terms of geographic area, Charlestown consists of many distinct neighborhoods and districts. Its main commercial area, City Square, is jam-packed with shops and restaurants. The Navy Yard and waterfront district along the harbor enjoyed a development boom starting a few decades ago, and it's now home to several luxury condo and apartment buildings as well as multiple office towers. Lately, developers are turning their attention toward Sullivan Square, which is poised for significant redevelopment in the years to come.
Commercial Real Estate
Charlestown may be best known for its primarily residential character, including a mix of apartment and condo buildings, Victorian townhouses, Federal brick rowhouses and even clapboard cottages. Still, it also has several bustling commercial corridors. In particular, Main Street and City Square are home to high concentrations of restaurants, shops, and various services. Along with East Boston, the neighborhood includes 18 office buildings offering around 1.9 million square feet of space. It's also been enjoying spillover from Somerville and other life science clusters; as of the fourth quarter of 2021, there were five lab buildings with 1.2 million square feet of space across Charlestown and East Boston.
Keep These Points in Mind When Buying Land
As the city's oldest and nearly smallest neighborhood, Charlestown doesn't have a lot to offer in terms of undeveloped real estate. If you want to buy a property for development purposes or just to hold and flip later, you're in for an uphill battle. Connecting with BCP is the best way to simplify and speed up the process. Other points to keep in mind along the way include the following:
Have clear goals in mind before you begin. Don't look for developable lots just for the sake of it. If you plan to develop something like a hotel or multifamily housing, use this information to inform your search.
Educate yourself about local real estate submarkets. Where is the best place in the neighborhood for your development plans? BCP can help you identify areas in Charlestown where you're most likely to achieve your goals.
Study historical trends for any parcel you are considering. How has the property been improved in the past? How have other developments fared in the same spot?
Watch out for permitting restrictions. Historic controls impact many areas of Charlestown and could create obstacles for you. Zoning regulations are complex, so it pays to have knowledgeable assistance by your side.
Do your homework before taking the plunge. Any property you acquire will surely have been developed in the past – probably several times over – but it's still crucial to have it inspected and carefully look over property records before proceeding.
How BCP Can Help
When you connect with the experts at Boston City Properties, you gain access to the following and more:
Real Estate Listings – You can sign up now to start searching our online listings for properties in Charlestown that meet your requirements. We can also alert you of exciting off-market opportunities.
Local Expertise – Our team is well-versed regarding Charlestown, its neighborhoods and submarkets. This insider knowledge will go a long way toward helping you find the perfect parcel in this area.
Brokers and Agents – We have connections with talented and experienced real estate brokers and agents throughout Charlestown. When you're ready, we'll refer you to a professional who can help you find and procure the perfect property for your investment needs.
Call Today to Kick-Start Your Search for Land for Sale
Whatever your intentions may be for buying a parcel for development in Charlestown, you can be confident that many others are looking into the same thing. Competition is white-hot for real estate across the neighborhood, so it's essential to line up the right help and resources before you begin. The simplest, fastest way to do that is by connecting with Boston City Properties. We understand the intricacies of buying and developing lots in the city, whether for residential or commercial development, and we can connect you to resources and experts that will streamline your endeavors. Contact us today for more information.
Click Here to Search
Land for Sale