Seaport District Real Estate
Boston City Properties' Seaport District real estate listings allow you to quickly identify properties in this vibrant neighborhood that suit your budget and needs. Whether you're looking to buy a home, want to invest in property or are interested in renting a place, our listings allow you to hit the ground running. We also have experienced real estate experts right in the Seaport District who are ready and able to provide further assistance as needed.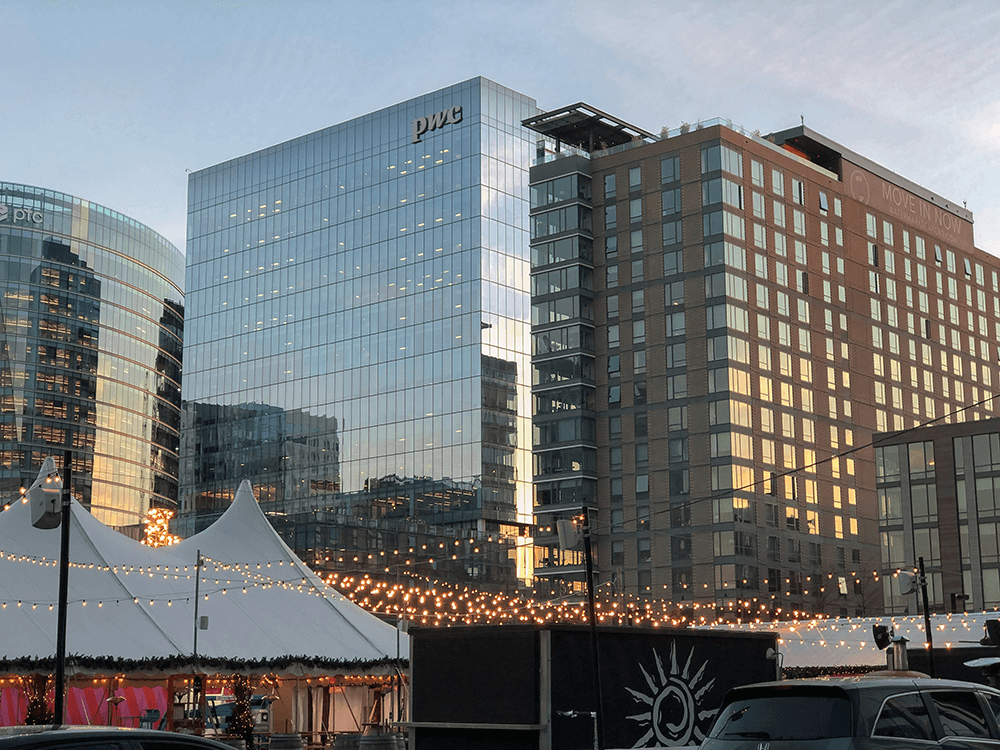 Gain a Competitive Edge with Boston City Properties Real Estate Professionals
If there's one time it doesn't pay to go it alone, it's while looking for real estate in the neighborhood. This is one of Boston's hottest areas, and new developments are popping up all the time. As fast-paced as the rental and real estate markets here are, it pays to have the right experts by your side. Boston City Properties' Seaport District real estate agents are available to help arrange tours, negotiate prices and much more.
Browse Up-to-Date Seaport District Real Estate Listings
Curious about what's currently available in the Seaport District real estate or rental markets? The fastest, simplest way to find out is by searching and browsing Boston City Properties' convenient listings. You can sign up for free access to our comprehensive database right this instant and start searching right away. In no time flat, you will be able to zero in on commercial properties, condos, apartments, single-family homes and other properties that suit your exact criteria. From there, confer with our real estate agents to snag the property of your dreams.
Track Down Prime Real Estate with Boston City Properties
Without accurate information regarding real estate in the Seaport / South Boston Waterfront, you'll be selling yourself short. Boston City Properties' Boston real estate listings are continually updated, ensuring that you always have access to timely, accurate information. Whether you want to buy, rent or invest in properties in this exciting neighborhood, the best first step is to team up with us. Do so by signing up for free access to our listings now, or give us a call today.
Residential Construction in Seaport
The Seaport District is one of the Boston waterfront's most dynamic neighborhoods. The district is part of South Boston and one of the city's historic areas, between Fort Point and the waterfront. The neighborhood is an interesting mix of warehouses more than 100-year-old and contemporary skyscrapers housing condos, townhouses, and apartments.
This section of the city is the ideal location for the buyer searching for luxury buildings with all the amenities you could want. New construction in the district features incredible views of the harbor, green spaces to enjoy the warm, summer days, and boutique-style residences.
Gourmet kitchens feature marble islands, energy-efficient appliances, custom countertops, and wine refrigerators. Private balconies are off one of the rooms in the primary living space. Residents in luxury buildings enjoy amenities that may include private parking with valet service available, health and wellness centers, and are pet-friendly. The median price is still being established because the area is growing at such a fast pace, but is currently $1,545,000. The price per square foot is $986. Nearby popular neighborhoods include the North End, Back Bay, Downtown, and South Boston.
Condos / Townhouses For Sale
Buying a condo or townhouse in this district offers proximity to the T, retail stores, restaurants, and the city's most prominent landmarks. Seaport offers luxury in an urban setting. A lot of the conversions are in buildings formerly designated for commercial use in the 1890s and early 1900s. Features of condos in converted buildings may include, massive, floor-to-ceiling windows for maximum, natural light and views of the city or the waterfront from every room.
A significant trend in Seaport are condos in buildings more than 100 years old, that were warehouse complexes. The buildings retain original features like industrial windows, barn-style doors, and exposed brick. However, they don't lack modern amenities that are essential to buyers, including fixtures in polished chrome and granite counters. New condos have customized, window treatments for maximum sunlight during the day and privacy at night. The condos are open, spacious, and ideal for getting together with friends.
Many new condos in Boston and other areas around the country are featuring master suites on the first level, and you'll find condos in Boston neighborhoods with first-floor, master suites, California closets, and custom light fixtures. Baths feature walk-in showers, custom tiles, and vanities. Upper levels feature gourmet kitchens with stainless appliances, quartz countertops, pendant lighting, contemporary-style cabinets, and spacious islands. The kitchen and dining area feature hardwood floors and an open floor plan, which is ideal for entertaining.
New condo complexes in the district have elegant, marble lobbies, 24-hour concierge service, valet parking, and spaces for private events. Many new complexes have catering kitchens, fitness centers, and expansive decks to enjoy the city views. On average, there are ten condos for sale that stay on the market for 17 days. The median price is $2,650,000. In February 2018, there were 16 condos on the market. Most of the condos for sale remain on the market for 80 days and receive seven offers.
Seaport Lofts
Seaport is one of Boston's hottest neighborhoods and has experienced more real estate development than most neighborhoods anywhere in Massachusetts. The trend isn't going to change anytime soon. If you're in the market to buy or rent in the district, a loft is an excellent option worthy of consideration. A duplex loft offers an incredible amount of space. Some of Seaport's lofts have as much as 2,013 square feet of space. You'll find abundant upgrades, even in lofts that are in newer buildings, constructed after 2000.
Among the listings for lofts are several with two bedrooms and two and a half baths feature enormous living spaces. A two-story living room has a massive wall of windows, and a huge, private balcony. An unusual feature is a built-in desk in the open kitchen that also has a breakfast bar. The master suite features two spacious closets. The master and guest room have ensuite baths. The open loft overlooks the living room and features built-in shelves. The space makes an excellent study or den. The building features a 24-hour concierge and a parking garage.
If an enormous amount of space is your preference, some lofts in the district feature soaring, 18-foot ceilings. The master bedroom features an ensuite bath and a spacious, walk-in closet. The wall of floor to ceiling glass offers incredible views of the city. The primary living area has hardwood floors with carpeting throughout the loft space and master suite. Parking is in an underground garage, so you don't have to go outside in the winter.
By contrast, some of Seaport's lofts are in renovated buildings from the early 1900s and feature more than 2,200 square feet of space. The open floor lofts have massive windows on three sides for maximum natural light. Two bedrooms and an office complete the unit. Buildings like this are an excellent option for commercial purposes. Residential lofts in turn-of-the-century buildings are popular in Seaport. An open loft featuring approximately 520 square feet features original beams, exposed brick, and industrial windows. Contemporary, wood cabinets and stainless appliance offer a modern appearance. An added attraction in many of the older buildings is a rooftop deck.
Apartments For Rent
Developers are changing the way they create apartment living spaces. The amenities at many of the new complexes were once reserved for condo dwellers, but today make apartments a more attractive option. Most people today aren't buying homes as soon as they finish college and start their careers and are looking for affordable options. Developers have realized that they must offer amenities that are commonly offered with the purchase of a condo to people searching for the ideal apartment in Boston.
Spaces in apartment buildings are becoming more customized, and many have the atmosphere of a boutique hotel. A lot of renters like the concept of spaces that can be changed to suit their needs. Tenants are looking for apartments that are easy to rearrange and offer spaces to relax and socialize. More people are working from home and are looking for apartment buildings equipped with technology that makes this a convenient option.
The apartments for rent in Seaport have a median price of $1,545,000. The median price per square foot is $986. The Boston Waterfront is one of the city's most desirable locations to live. You'll be in the midst of all the activity on the harbor, with easy access to restaurants and the water shuttle. Many of the one to two bedroom apartments with one bath have between 491 and 1,242 square feet of space.
Sustainability is an important attribute and more apartments today are designed for green living in smoke-free environments. More buildings are designed with resident-controlled cooling and heating systems. Units of one to three bedrooms offer finishes usually only available in luxury condos. Gleaming, energy-efficient appliances, granite counters, and tile backsplashes are features of most new apartments. Kitchens feature a breakfast bar or island.
You're never at a loss for things to do when you live in Seaport apartments. Common spaces for residents include business centers or Internet cafes, media lounges with game consoles, and 24-hour fitness centers. Outdoor spaces have fire pits and grills for weekend cookouts, areas for lounging, bocce courts, and game surfaces. For tenants who want to socialize with their neighbors, many of the new developments provide rooftop decks, some with wide-screen TV.
The concept of green living at some of the newer apartments includes common gardening areas for community use. Residents have the use of storage space for bicycles and some buildings feature private lockers. Covered garage space or designated parking is available. Many of the properties are pet-friendly, allow dogs and cats, and feature dog runs or parks adjacent to the building. Some properties require a monthly charge per pet. Tenants should ask the management about their pet policy.
Advantages to renting apartments in the district are that owners are offering services to tenants that are in high demand. Gated communities offer controlled access. In addition to 24-hour concierge services, a property manager is on-site to assist tenants 24 hours a day. For tenants who may be leasing an apartment on a short-term basis, some apartment owners offer corporate apartments that are already furnished.
Seaport Commercial Real Estate
This year is an excellent time to take advantage of buying or leasing commercial space in the Seaport District. Nearly every real estate submarket is seeing lower rates for commercial areas. The rates for sublease space is down between 15 and 40 percent, making Seaport a prime location for a business. One of the most significant advantages of subleasing commercial space is that startups and companies that are expanding can sublease space in a building that they might not otherwise be able to afford. A growing company can project a positive image to their customers at an affordable rate.
The renovation of the Seaport District made it an attractive option for new retail businesses and existing companies who were searching for additional locations. For years the area was nothing but empty warehouses and acres of unused space. Once the development of the area was complete, it became a thriving neighborhood of skyscrapers, prominent businesses, and stylish, condo complexes. The area is an excellent location for retail and service-related enterprises of all sizes. With the addition of so many luxury apartments and condos, Seaport is a prime location for companies to expand.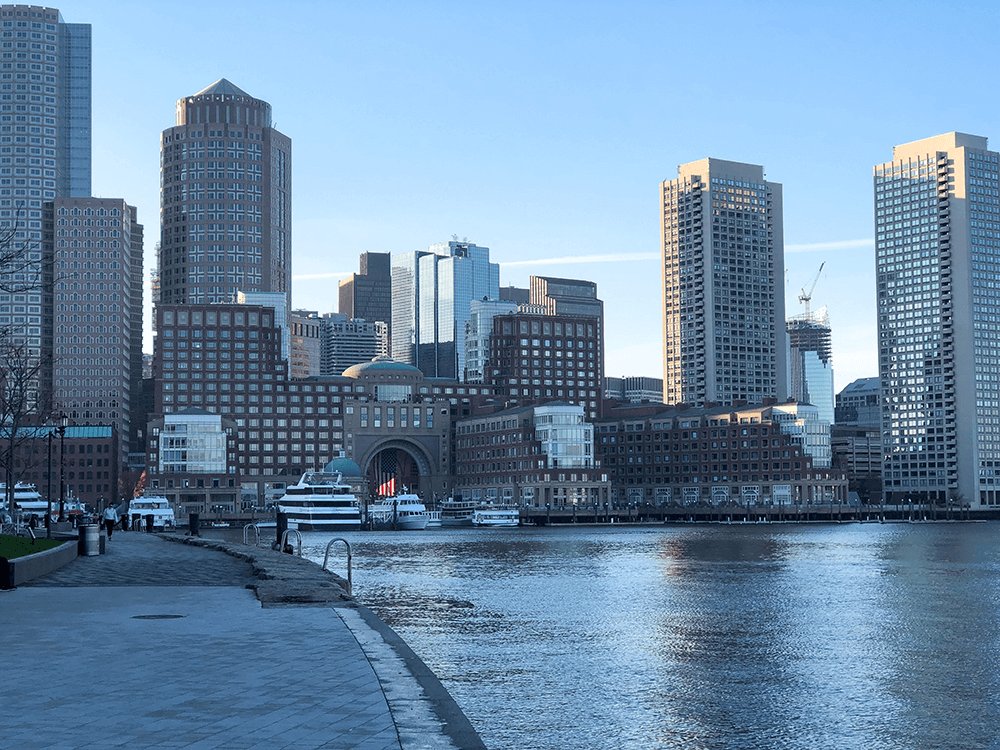 General Information About the Area
Residential and commercial real estate in Seaport is in high demand and doesn't last long. The district is the fastest growing neighborhood in Boston. A lot of the warehouses and industrial spaces were constructed in the late 1800s and early 1900s. The renovation of the buildings has allowed for rapid growth for commercial and residential real estate developers.
The fast-paced growth in Seaport is due to the massive amount of space that was previously used as warehouses. The buildings were vacant and had fallen into decay. The existing structures are being transformed into luxury apartments and condos, offices, retail businesses, and mixed-use buildings. The unparalleled growth of the neighborhood has made it one of the most progressive in Boston in a relatively short time.
Another reason behind the growth in Seaport is that an announcement has been made that several major corporations are moving into the area. With thousands of new workers coming into the district, more retailers and restaurants are searching for space to open. Fort Point at an earlier time was a center for manufacturing. Retailers are now confident that the changes that are coming to this section of the district will bring in a lot more foot traffic.
Our search tools can help you to locate real estate in Seaport, whether you're in the market for a new home, condo, apartment, or commercial properties. We'll put you in contact with professionals who can guide you through the process of buying Seaport property.
Click Here
to Search
sales
Click Here
to Search
rentals