East Boston Real Estate
With its location on Boston Harbor, East Boston is a great neighborhood for house hunters, property investors and renters alike. Whether you'd like to buy a home here, want to rent a condo or apartment or are interested in investing in property, let Boston City Properties lend a hand. We maintain a huge database of real estate listings that includes plenty of offerings in East Boston. What's more is that our friendly East Boston real estate experts are always ready to assist you.
Click Here
to Search
sales
Click Here
to Search
rentals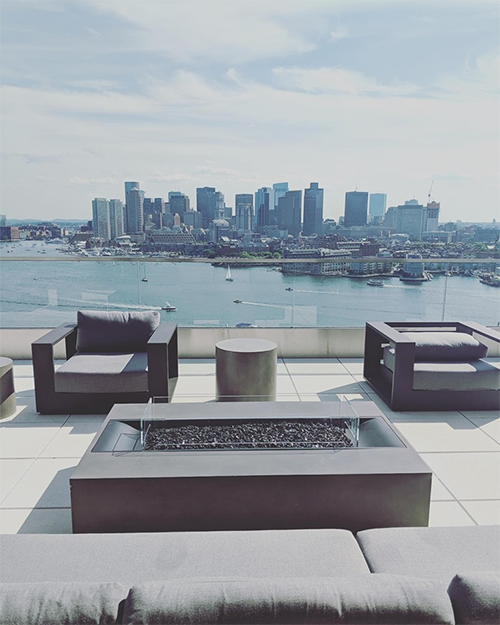 Search Our Database for Helpful Information about Real Estate in the Neighborhood
If you've checked out listings for East Boston properties before, you may have discovered many that were woefully out of date or severely lacking in the useful information department. It's little wonder that people get frustrated while searching for East Boston real estate. Boston City Properties has solved this problem with our extensive database of real estate listings. We don't charge a dime for access, either. You just have to complete a quick, easy signup process, and you are good to go.
Gain Important Insights from East Boston Real Estate Experts
Boston City Properties also employs a team of friendly real estate agents, and many of them are located right in East Boston. These agents know the neighborhood well and are vastly familiar with how its real estate and rental markets work. With these experts by your side, everything from negotiating deals to lining up tours of properties that interest you will be as quick and easy as can be.
Learn About Real Estate with Boston City Properties
Whatever your real estate needs may be, Boston City Properties has you covered. If you are interested in East Boston homes, condos, apartments or commercial properties for sale or rent, our database is sure to have the information you need. Gaining free access to our East Boston real estate listings is as simple as completing a short signup process. At any point during your search, you can also get in touch with us to be connected with agents right in the neighborhood. Get started today!
Boston features many great communities. Many of them are conveniently located close to schools, shopping areas, and restaurants and feature a wide variety of opportunities for anyone who wants to move to the Boston area.
Boston residents have many choices when it comes to location. One of these areas is East Boston.
East Boston is a neighborhood of nearby Boston, Massachusetts. The area of East Boston was created by forming several annexes of property in the area including the Boston Inner Harbor, Revere, Winthrop, and Chelsea Creek. It is located across from the Boston Harbor and close to the Boston's Financial District. It is easily accessible to downtown Boston by way of the Blue Line transportation system.
Opportunities for Young Professionals
East Boston has seen an influx of young professionals in recent years, and many of them are interested in the newly renovated condos located along Eagle Hill Waterfront, Maverick Square, and Jeffries Point.
Amenities and Conveniences
East Boston has some conveniences and amenities including the Logan International Airport that connects Boston to the domestic and international locations.
Types of Real Estate in East Boston
Are you looking to relocate to the East Boston area? There are several different real estate options for you to consider. Condos, apartments, single-family homes, and multi-family homes are available. Below are some of the highlights in the different categories for you to consider as you search for your East Boston home.
Apartments for Rent
There are several different locations to consider if you want to rent an apartment in East Boston. Some are located in the Maverick Landing area that is a popular location for many college students and young professionals, as well as traveling business people. Take a look at some of these choices in this location to see what you think.
Maverick Landing is located at 31 Liverpool Street in East Boston and features a variety of units. Maverick Landing is one of the newest areas situated on Boston Harbor, and many people decide to live here for the view and the quality of apartment units.
Maverick Landing: 1,2, and 3-bedroom units
Maverick Landing is a part of the newly renovated East Boston Wharf real estate district. You'll find units featuring either one, two, or three-bedroom units, all overlooking the beautiful Boston Harbor area. You'll also enjoy views of downtown Boston, and it's within minutes of the Logan Airport, so travel is easier.
There are plenty of restaurants, art galleries, and coffee shops that are within walking distance to the Maverick Landing area of East Boston.
The Eddy
If you want to live in style while in East Boston, The Eddy is a great apartment opportunity that you may want to look into. They feature several different layout options and price points, and you can get an apartment there between $2400 and $3800 per month. The location of The Eddy is conveniently located between several other Boston neighborhoods and is transit-oriented.
For the up and coming young professional, this is the ideal area to locate in since it is so close to many other areas while serving as a nice, well-furnished, upscale apartment in East Boston.
One of the things residents of The Eddy like is the option to choose their apartment layout and this defines the price point that they will pay. So if your budget only allows you to pay $2400 for rent, you can choose a layout that fits that price to get this price.
Shops and Dining
There are many shops and dining choices close to Maverick Landing. Some of the excellent restaurants and dining choices you can choose from are Dough East Boston located on Maverick Street, the Cactus Mexican Grill, featuring some of the best Mexican cuisines, and D-Parma Restaurant that many local people enjoy. If you get a chance, visit the area in East Boston and take in the nightlife. Walk down the streets of some of the East Boston neighborhoods and get a feel for how they live in this area. You may decide it is a good choice for you, too.
Condos in East Boston
Condos have grown in popularity in East Boston in recent years. The reason is that they provide a larger space than most apartments do. They also feel more like a house because many are built as separate units within a larger house. They offer both great living arrangements with nice furnishings that are well taken care of, as well as a way to start a real estate portfolio.
Condos offer an excellent way to purchase a property that you can rent or use yourself in the East Boston area. It is a smart real estate investment option, and there are many nice condos in the East Boston area to choose from. Take a look at some of the choices below.
70 Bremen Street
The East Boston Greenway features newly constructed units in the heart of Jeffries Point. This is a 5-story elevator building with four floors of units for residents. The ground floor features a single parking space located with easy access to your condo. There is a condo fee that includes heat and access to hot water. These condos are beautifully laid out and modern. Suite 205 is a 1-bedroom condo for $525,000.
326 Meridian St. #1A
This location features a 1,650 square foot condo home with 3-bedrooms and three baths. It comes with several appliances including dishwasher, washer and dryer, refrigerator, stove, and more. It is located within walking distance of several restaurants, coffee shops, and other amenities and close to schools. The price is $650,000. This is a condo home that you can live in yourself or rent out to make money on your investment.
285 Sumner St #2
This condo is located within proximity to Maverick Station and the Blue Line, so transportation is easy. This would be a great location for up and coming working professionals or traveling business people. This is a beautiful condo home with new construction and a must-see for East Bostonians. It is close to East Boston's waterfront as well as several local new restaurants and pubs.
The cost of this condo home is $524,900. When you take a look at this condo online, you'll see why the price tag. Many people who have lived in this area call it "heaven on earth" and they love how it offers them easy access to so many different locations in the neighboring area.
85 Everett St # 2
Here is another great-looking condo home that you can have for $599,000. Featuring attractive almost Cape Cod-looking dark blue shutters, this condo house is a lovely accent to the neighborhood. It features ultra-modern furnishing and beautiful decor, and the owners have illustrated their pride in the Boston way of life.
This location features 2-bedroom, 2-baths with 1,010 square feet of living space in the heart of the East Boston area. The estimated mortgage will run around $2,223 per month. There is a rear deck so you can sit outside and enjoy the views. This is a luxury condo that is part of Jeffries Point in East Boston. This is a pre-market sale price. This location is highly coveted because of its location and the fact that it sits on Everett Street, which offers more privacy and quietness than some areas of East Boston. It is only a 5-minute walk from the Maverick Station and three blocks from the Piers Park area.
For anyone looking for a wonderful condo opportunity, this may very well be it if you live (or want to live in Eastern Boston). There are two other units available in this area that are similar so be sure to do your search for these prized condo units.
Housing Options in East Boston
If you have decided that you prefer to purchase a house in East Boston, there are plenty of full house options to choose from. Below are a few of these that you can look into right now. The following properties are available at the time of this writing so check back often and use our internal search engine to find properties such as this in the future and check for future availabilities.
2 Everett Ct
Here is a home that is located only five minutes from the downtown Boston area. It features three bonus rooms that are not mentioned in the room count in the offer. It is located in Jeffries Point, one of the favorite areas of East Bostonians. It features 3-bedrooms and two baths not including the three bonus rooms. The closing cost is $499,888.
109 Ashley St
This single family home features one of the most beautiful homes in the Orient Heights area. It sits on a spacious 5,000 square feet of land. It was renovated in 2015. There are four bedrooms, two bathrooms, and many other amenities that you'll love. One asset is the attention to modern conveniences and detail such as the granite countertops, stainless steel appliances, and awesome cherrywood cabinets. You simply have to see this house to see why we are raving about it. It is beautiful. There is a spacious dining room and laundry room close to the kitchen area for easy access. It also features a huge backyard that is perfect for outdoor barbeques or any family events. The cost is $655,000.
How to Obtain Financing for your Home
If you have good credit, you should be able to secure a loan with your bank or lending institution. If you have not had time to develop your credit, there are often loans and other financial tools that you can use for first-time home buyers. You can look into this by consulting with your local bank and start there to ask about how to secure a home loan. It may require a co-signer in some cases if you do not have established credit.
How to Find a Real Estate Agent
If you are moving to the East Boston area and are not sure how to approach buying a home, remember that the most important thing is finding a home you like. Then you will want to connect to an agency that is in charge of selling the home to find out more details. How do you find a good real estate agent who will be sensitive to your needs while trying to find you the best home for your money?
There are some essential qualities that you should expect from your real estate agent if you are planning on purchasing a home through a real estate agency. Below are some of the most important aspects of real estate agencies that you should expect when looking for a home.
Ability to listen to your needs - One of the most important things you need a real estate agent to do is to listen to your needs and what you want for your home. Agents who listen to you are more likely to be able to find you the best home for your needs, and you won't have to settle for something you won't be happy with in the long run.
Easy accessibility - Another important attribute of real estate agencies and agents is the idea of being able to get in touch with them easily when you need to. Often during a real estate transaction, you will need to locate your real estate agent quickly to avoid missing a sales opportunity or to close a deal with an owner. Ask around and find out which ones are reliable regarding being able to locate your agent quickly so that you won't miss a chance to get the home you need.
Help with financing options - Good real estate agencies also have a feel for the types of financing options that you have access to when closing a deal. This is important since you may not be talking to banks directly when you are first negotiating a deal for a home. Real estate agents do not make financial deals, but they should have a general idea of the types of financial arrangements that the owner will approve so that you can move the process along faster.
Knowledge of the area - Another very important asset you want with your agent is to have a good knowledge of the geographical area. By knowing the area, you'll be able to rely on your agent to tell you about new openings, when owners are moving, and other factors.
Knowledge of prices - Knowing the prices of different properties without having to look them up can save you a lot of time when dealing with an agent or real estate agency.
Different types of housing information - One of the most important decisions you will make is what type of housing you will choose. Even if you have decided to move to the East Boston area, you need to decide which type of housing you will like.
East Boston Homes
We hope this helps you get started thinking about the different things you should look for when looking to move to the East Boston area, comparing the different types of homes, and considering the qualities you need in a real estate agency.
If you do go through an agency, tell them the kinds of things you want in a home, and I'm sure they'll be able to help you make your journey to find your dream home much easier.
Start with a search on our site and see what you can find by searching for East Boston properties. Good luck on your journey and enjoy the ride!
Click Here
to Search
sales
Click Here
to Search
rentals