Triple Net Buildings for Sale and Lease in Boston and Across Massachusetts
In the world of commercial real estate, triple-net buildings tend to be in high demand for everyone from investors to landlords to tenants. If you are looking to buy or lease such a building in the city of Boston or elsewhere in Massachusetts, Boston City Properties is here to help. In the city in particular, the market for NNN buildings, as they are often referred, tends to be particularly competitive. Locating the right option for investment or business purposes can be a tall order, and we can connect you with the resources and assistance that you need to achieve your goals quickly.
Click Here to Search
NNN Buildings
From a commercial real estate investment standpoint, NNN buildings are often among the most lucrative options around. Whether they form the focal point of your investment strategy or are used to diversify your portfolio, they bring many benefits to the table. In addition to rent, net-net-net building tenants are responsible for property taxes, insurance and maintenance costs. The latter typically includes things like operating expenses and utilities. The primary benefit for a landlord is that you don't have to act as the middleman for a variety of small, ongoing expenses. Tenants often have excellent credit, and it is often easier to obtain financing for such properties. Additionally, tenants usually have leases of 5 years or longer, providing stable income for landlords.
Finding net-net-net buildings for sale in Boston tends to be an uphill battle. That's especially true in highly competitive submarkets like Back Bay, Downtown and the Seaport. Boston City Properties can connect you with agents who understand the triple-net landscape of any particular neighborhood, giving you an important edge in your search. We also offer a comprehensive online database of searchable commercial real estate listings that makes it a snap to check current availability for properties that suit your needs and budget.
Boston City Properties can also assist you in locating triple-net buildings across the state of Massachusetts. From Boston to Worcester to Springfield and beyond, we can work with you to make your search for lucrative properties faster and easier. We have skilled commercial real estate agents in communities across the state who are ready to lend you a hand when you need it, and our huge online database includes listings for properties in cities and towns across the state.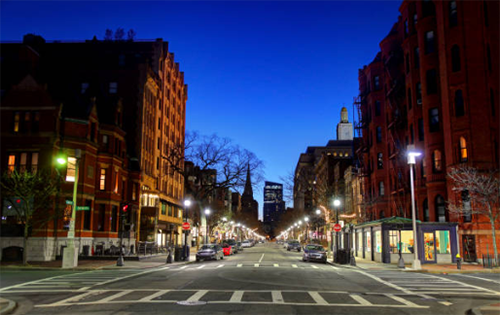 NNN Buildings for Lease
One of the best ways to get cheaper rent – and potentially cheaper overall costs – when leasing commercial space is by seeking out triple net leases. If you are among the many business owners seeking net-net-net space for lease in Boston or elsewhere in Massachusetts, you're sure to find that zeroing in on suitable options is difficult at best. Although you take on the costs of insurance, property taxes and maintenance with such leases, the cost of the rent itself is typically lower. In newer buildings especially, your share of the extra costs can often still be lower than what you would pay with a gross, single- or double-net lease.
As is the case in most major metro areas, net-net-net space for lease tends to be a hot commodity in Boston. It's especially tricky to find in ultra-competitive submarkets like the Central Business District and the Seaport. If you are looking for such space to lease in any part of the city, Boston City Properties can help. You can sign up for free access to our searchable commercial real estate listings for current availability. We will also refer you to a commercial real estate expert in the neighborhood of your choice who can assist you throughout the process.
We also offer crucial resources and assistance to businesses that are looking to lease NNN space in other cities and towns across the state. From the Berkshires to the Cape, we can connect you with commercial real estate agents in any city or town that you desire. These experts know the local submarkets well, and their insider knowledge is sure to be a huge asset to you. We can also give you free, immediate access to our database of searchable MA commercial real estate properties for lease, making it easy to zero in on viable options.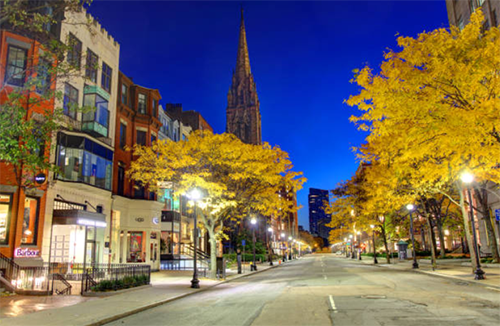 Contact Us Today
If you are looking for a triple net lease or to buy a triple net property in Boston or elsewhere in the state of Massachusetts, you should connect with Boston City Properties right away. Whatever your goals may be for leasing or buying this type of real estate, we can help you to identify properties that help you to attain them as quickly and effortlessly as possible. With assistance from skilled commercial real estate professionals across Boston and Massachusetts and access to our searchable database of commercial listings, you can't go wrong. Contact us today for more information.