February 16, 2022
Proposed North Atlantic Rail Could Help Enhance Northeast Economy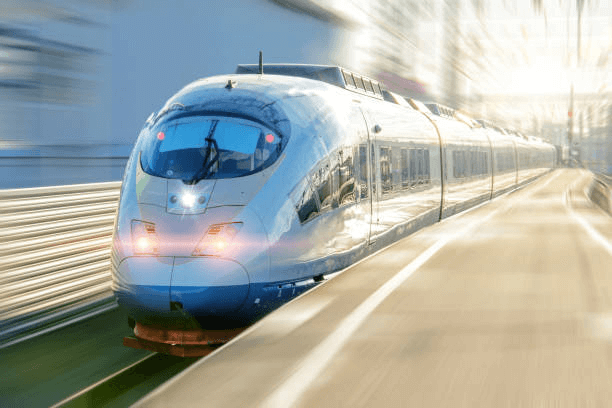 The bipartisan infrastructure bill signed into law back in November could pave the way for the development of the long-anticipated North Atlantic Rail. This high-speed, high-performance regional rail network could deliver many exciting benefits to New England and downstate New York. One of the most touted aspects of the rail network is its ability to ferry passengers from NYC and Boston in just 100 minutes. However, real estate experts are perhaps more excited about the system's potential impact on the ongoing housing crisis.
If it comes to fruition – still a big "if," even with the passage of the infrastructure bill – the North Atlantic Rail system would pass through Long Island and tunnel beneath Long Island Sound across a 16-mile-long rail tunnel, emerging in Connecticut. Proposed for construction in two phases, the project would take approximately 20 years to complete, and the total price tag would be around $105 billion. With the infrastructure bill providing around $1 trillion in funding, it's more than feasible that the North Atlantic Rail could become a reality within our lifetimes.
As exciting as it would be to travel at speeds of 225 miles per hour, going from Boston to NYC in just one hour and 40 minutes – roughly half the time it currently takes – the more significant impact of this proposed rail network concerns housing affordability. As evidenced by similar rail systems that have long been established in places like France and Tokyo, high-speed service expands commuters' radiuses, allowing employers to set up shop in smaller, "intermediate" cities – and allowing workers to commute from such areas to major cities like NYC and Boston, where most of the region's best-paying jobs are found.
Indeed, the North Atlantic Rail won't just provide rapid service between Boston and NYC. It would also increase the prominence of mid-sized cities across all six New England states, increasing the feasibility of living in such communities while still having access to high-paying jobs in major urban centers. The proposed rail system would connect the following communities from Boston to New York: Worcester and Springfield, MA; Portland, ME; Concord, Nashua and Manchester, NH; Burlington and Brattleboro, VT; and Waterbury and Danbury, CT.
The proposed high-speed rail system would expand connectivity to Greater Boston, home to the highest concentration of teaching hospitals and research universities globally, from many intermediate communities. Currently, most of the highest paying jobs in the region are located firmly in Boston, Cambridge and NYC – all areas where housing affordability is a serious problem, since high-paid workers drive up rent prices, pushing lower-income people out of the market for homes in major urban centers.
The North Atlantic Rail system would alleviate the need for lower-income people in intermediate cities like New Haven, CT, to own their own vehicles – another significant barrier to housing affordability. It would also help people to stay in their current homes rather than be forced to relocate to areas with more affordable housing but lower-paying work.
In places like Boston and NYC, a significant boom in high-paying jobs has been underway for some time. However, these jobs also happen to be in areas that have been experiencing severe housing shortages for many years. In turn, these areas have seen real estate prices skyrocket – and rent prices have soared too. As a result, working-class people are being displaced to areas with less access to jobs, creating a vicious cycle.
If the new rail system is developed, people with jobs in places like Boston, Cambridge and Manhattan could live in intermediate cities like Hartford and New Haven and quickly and easily commute to and from work. Likewise, two-income couples could choose jobs in downtown Boston and Manhattan and buy or rent housing somewhere between the two urban areas, where real estate prices tend to be more affordable.
As high-speed rail increases access to major areas like Boston and NYC for people living in intermediate cities like Worcester and New Haven, real estate prices in those white-hot markets could start leveling off a bit. This could also spur developers to look more seriously at intermediate cities, especially for constructing transit-oriented developments, which would be hot commodities around stations for the new rail system.
As a bonus, employers would have more leeway regarding where to locate their operations with the development of the North Atlantic Rail system. Instead of being forced to set up shop in areas with sky-high asking rents – i.e., downtown Boston and Manhattan – they could relocate to intermediate cities with more affordable lease prices for office space.
Therefore, the North Atlantic Rail won't just positively impact housing prices and affordability; it could also make it easier for employers to lease space in communities with few job opportunities for local residents. With more money in their pockets through higher-paying jobs, these workers could afford a broader array of housing options, increasing demand for everything from single-family homes to high-density housing developments. The rail system could also breathe new life into cities like Providence, where prominent office towers like the Superman Building sit empty.