Boston Retail Space
Please click the links below to view up to the minute listings for retail & commercial space in the Downtown Boston area. This system is linked to a database where many of the largest real estate agencies in the Boston area post up-to-the-minute listings to. The system will also send you a nightly email on retail space that meets your criteria. This system will include retail space in all neighborhoods of Boston.
This system is updated daily and includes listings in all neighborhoods in the Downtown Boston area. You will be able to search commercial properties for sale & lease as well as view photos, addresses, virtual tours, and more. The system will include listings ranging from Newbury Street restaurant space, to clothing stores, gas stations, South End art gallery space, and more.
In the market for a new commercial space in Boston? Let Boston City Properties help you explore the possibilities. Whether you're looking in Back Bay, Brookline, the Seaport District, downtown or elsewhere in the city, prime properties are available for purchase or lease at any given moment. The trick is locating properties that suit your needs and budget, and that's what often leads to confusion. There's an easy solution, though: Simply avail yourself of our free, constantly updated Boston retail space listings to get up to speed on the available offerings, or chat with a member of our friendly team for additional assistance.
Boston's Retail Market Boom
There hasn't been a better time in recent memory to open a retail establishment in Boston. The city is in the midst of an exciting retail boom, so now's the time to purchase prime commercial and retail space in one of its many vibrant neighborhoods. This growth is largely spurred by steadily rising consumer confidence and predictions that household income in the Boston-Cambridge-Quincy area will rise.
Reasons to Purchase Commercial Property in Boston
If you need a home for your business and are on the fence about looking in Boston proper, it's time to make it happen. Properties n the city do tend to cost more than out in the suburbs, but they give businesses unparalleled exposure and accessibility. Boston has a growing population that's largely made up of young, upwardly mobile professionals, and many of them want what your business has to offer. Buying or leasing retail space is a huge investment, but it's one that's sure to pay off in the long run.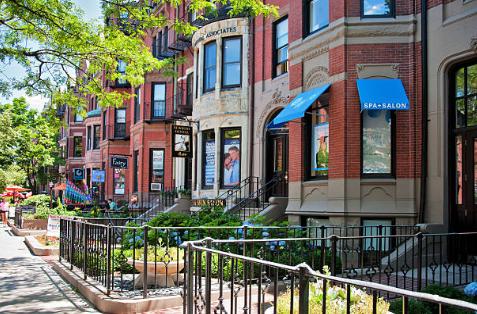 Lease Options in Boston
For various reasons, most businesses opt to lease rather than buy. If that's the case with you, you can take your pick from a seemingly endless array of options in all of Boston's neighborhoods. A gross lease, or full-service lease, is perhaps the most convenient option as everything is rolled into one payment. Net leases, which feature a lower base rent and include some or all of the costs of maintaining a property, tend to be more common. You'll also find properties available for modified gross leases, which offer a nice compromise between the two other options.
Find Prime Space with Boston City Properties
Choosing a location for a business is incredibly important. It pays to have accurate, up-to-the-minute information at your disposal while searching for retail and commercial space in the city. With Boston City Properties, you'll get that and much more. Feel free to start browsing our handy listings for listings right this minute, or get in touch with us today. Our team will assist you in identifying retail properties that will help your business flourish like never before.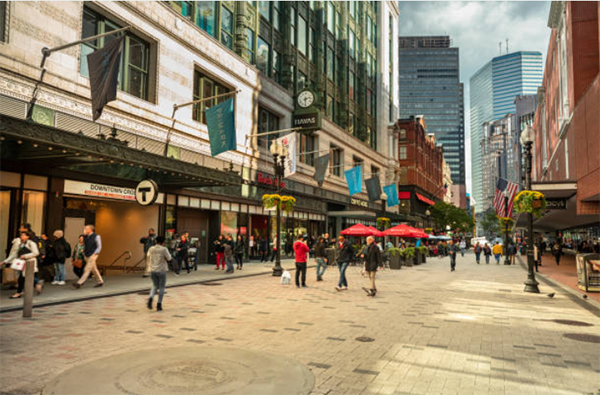 Boston City Properties is the name to trust for timely, accurate information regarding all manner of Boston real estate. We are best known for maintaining one of the largest online databases of searchable MA real estate listings. Gaining access to Boston City Properties' helpful resources is quick and easy—and it doesn't cost a thing. Simply complete and submit the easy signup form, and you will be good to go. Our site is loaded with useful resources for anyone who is looking for real estate of any kind in not just the city but across the state too. It includes helpful articles about investing in, buying and leasing commercial space, including retail space. It also features how-to articles about finding what you need quickly and a wealth of additional tools to make your search unfold as smoothly as possible.
It's also worth mentioning that Boston City Properties has connections with skilled, experienced commercial real estate agents across the city and in communities around the state. After determining where you are looking to buy or lease, get in touch with our team. We will then refer you to a local real estate professional who can assist you from there. With an in-depth understanding of the local retail space market and other variables, your agent will help to ensure that you get exactly what you need—and that you get the best deal too.
The following information will help you get up to speed about the market, including where it has been and where it is heading.
Vacancy rates – Given how tight vacancy rates were at the beginning of the year, it is extraordinary that they have dropped even more.
Development – Due partly thanks to those rock-bottom vacancy rates as well as a major surge in demand for mixed-use properties, development in many parts of the city has soared over the last several years. In particular, construction activity in Middlesex County and the downtown core has spiked dramatically. This is good news if you will be in the market for new, modern space, as more and more will enter the market in the upcoming year. If you are looking for something a bit older and less expensive, however, things are bound to be tougher. Definitely connect with Boston City Properties for extra help.
Hot Projects – A number of construction projects are currently planned and underway. They will bring significant amounts of new retail space to many parts of the city. In particular, The Hub, which is on the Causeway East Tower, is shaping up to be one of the biggest projects around. All told, the 26-story tower will feature more than 235,000 square feet of space, including a significant percentage of retail. The Newton Nexus Shopping Center in Newton and a new Wegman's in Natick are also commanding a lot of fanfare and excitement.
Continued strong demand – Demand for new commercial space has been at a near all-time high for some time now. It doesn't look like that will change anytime soon.
Economic Confidence
Like any market, the commercial sector is heavily influenced by the local economy, including the employment situation. Businesses posted more job openings, displaying extraordinary confidence in the health and strength of the local economy. In fact, job openings and confidence are near all-time highs currently. This increased confidence has also prompted many companies to finally increase their footprints after sitting tight and being conservative over the last several years. These developments will hopefully strengthen Boston's position, allowing it remain ahead for the foreseeable future.
Reasons to Buy, Lease or Invest in Retail Space in Boston
Nationally, the city of Boston has the fourth-highest GDP per capita. Given its size relative to many other large cities, this is especially significant.
Boston is regarded as a premiere Global Gateway Market, so if you are looking to go worldwide, it's a great place to snag retail space.
With faster population growth than San Francisco and even New York City, Boston is the 10th largest metro region in the United States—and that growth is spurring all kinds of great news for investors.
Following the recession and housing crisis of the late 2000s, Boston rebounded slowly. This slow, steady growth has produced a strong, secure market. In the last year, around 70 percent of demand for research and development space was specifically for life science space, including lab space.
Increasingly, Boston retail space tenants are asking for creative space and advanced amenities and services.
The area is experiencing a wage growth rate of around 2.9 percent, which is very strong and quite promising.
In the retail and commercial sectors, demand continues to outpace supply.
Hot Trend: Adaptive Reuse
As demand continues to outstrip supply across most of Boston's commercial real estate sector, the trend is increasingly turning toward the adaptive reuse of existing properties as opposed to the development of new ones. In addition to building owners retrofitting and redesigning existing structures to lease to commercial tenants, tenants are becoming more receptive to adapting and improving their current spaces as opposed to packing up and moving. This is largely out of pure necessity, however, and it could start to change as millions of square feet of new space opens up in the next few years.
How Boston City Properties Can Help
Over the last 12 months, much of the growth that has exploded over the last few years has become more cemented into place. While other markets experienced dramatic growth following the recession and housing crisis, Boston's markets have recovered more slowly. As a result, the city is now well-positioned, and those who seek retail space stand to do quite well.
With that being said, navigating the market can be a downright hard —and that's true even for experienced real estate experts and investors. It's why you need all of the help that you can get when seeking new space—and it's why you need to connect with Boston City Properties. Before doing anything else, quickly complete and submit the simple signup form. That way, you can start searching listings for retail properties for sale and for lease right away.
Zeroing in on suitable options in our database is easy thanks to our powerful search tool. Listings are loaded with detailed, timely, in-depth information about properties, and they typically include floor plans and lots of photos. As you read through listings, remember to contact Boston City Properties if you have questions about any of the properties that you run across. Since our listings are updated continually, you can rest assured of having ongoing access to accurate, up-to-the-second information regarding the availability of commercial real estate space across the city.
Search by Neighborhood
The first step to finding listings for sale or lease is selecting a neighborhood. Like many business owners, you probably already have one in mind. Even if you don't, Boston City Properties offers in-depth information about retail space in all Boston area neighborhoods. Just click on the neighborhood that interests you or browse them all to familiarize yourself with what you can expect to find. Our goal is to make it as easy as possible for you to locate prime retail and commercial space in the city, and that's reflected in our listings, which span all of the following neighborhoods.