Winthrop Single Family Homes for Sale & Rent - View Today's Listings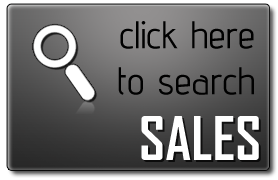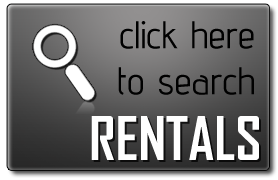 If your search for a new home to lease or to purchase has you focused on quiet residential suburbs, you may easily fall in love with all that Winthrop has to offer. This is among one of the least populated suburbs in the Boston metropolitan area with fewer than 18,000 residents. However, because of its small size, it is also among the most densely populated areas. Many who have chosen to settle in Winthrop love its proximity to the downtown area as well as its beautiful waterfront charms. In addition, you may be pleased to discover that real estate in this area is rather affordable in comparison to other communities throughout the metropolitan area.
How Winthrop Has Changed Over the Years
When Winthrop was first established in 1630, a group of Puritan colonists chose the area because of its suitability for farming and its proximity to the coast. The area was quickly annexed by Boston in 1632, and the land was parceled to a group of elite men who promised to build structures on the land. Despite this, the area remained largely agricultural for decades. Eventually, the area grew in size and popularity as Boston grew and individuals looked for available land close to the city. Notably, Winthrop was the site of the Battle of Chelsea Creek during the American Revolution.
A Relaxed Lifestyle By the Coast
Many who choose to live in Winthrop do so to enjoy being close to the water, and there are numerous park lands, marinas, piers and other points of interested located throughout Winthrop. Because of this, there is a very natural feel to the area despite its densely populated landscape. When you live in Winthrop, you will enjoy easy access to the Logan International Airport and the downtown Boston area. In addition, points of interest like the Boston Harbor Islands National Recreation Area, the Deane Winthrop House, the Square One Mall and others add to the benefit of life in Winthrop. While small, the town has several distinctive commercial sections, including Magee's Corner District, the Center, the Shirley Street Business District and the Highlands District.
Real Estate in Winthrop
Because Winthrop is a relatively small community, there are typically fewer listings for sale and for lease in this area than in other areas with significantly larger populations. This can make it more difficult for you to find the right home for your budget and needs. However, you will love the fact that homes in this community are relatively affordable, and the average list price is approximately $352,000. There are not many multifamily communities in Winthrop, and most of the rental options are for single family homes. The rental rates are affordable comparatively.
Because of Winthrop's unique location on the coast, it creates an almost removed living experience that you will be hard-pressed to find in other communities in the metropolitan area. However, despite having a removed atmosphere, it also is an area that is just a short drive from the points of interest and employment options in Boston. When searching for a new home to buy or lease in Winthrop's, you may have a better overall experience when you work with an experienced real estate agent.