West Roxbury Single Family Homes for Sale & Rent - View Today's Listings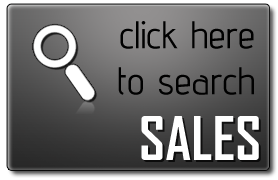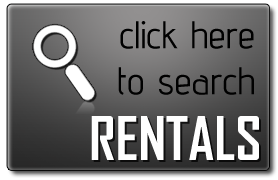 When you are spending time learning more about the different suburbs and communities in the Boston metropolitan area, you do not want to overlook the charms of West Roxbury. Home to approximately 30,000 and just a few miles southwest of downtown Boston, this is a community that impressively combines a small town atmosphere with access to a big city lifestyle and work opportunities nearby. After spending more time learning what West Roxbury has to offer its residents, you may decide that this is the ideal place to call home in the Boston area.
From Farmland to a Popular Suburb
West Roxbury was originally included as part of the town of Roxbury when it was founded in 1630. For many decades, the area was mostly used for farming and agricultural activities. The town become an independent entity in 1851, and annexation by Boston took place in 1874. Unlike some of the other suburban communities in the metropolitan area, population growth in West Roxbury was rather slow and steady over the years. The wide streets are largely lined with mature trees, and many of the older homes have been impressively preserved or renovated over the years.
When You Live in West Roxbury
West Roxbury is one of the suburbs that is located farther away from the downtown area, but there are several convenient ways to commute in and around the area. For example, there are several MBTA bus lines that serve the area, and Interstate 95 and Highway 9 are located within close proximity to the residential areas in West Roxbury. There are also several commercial areas that have shops and restaurants to add to your wonderful living experience.
Searching for Your Next Home in West Roxbury
In many of the more densely populated communities in the Boston metropolitan area, you will find a large number of row-style homes and multi-family homes. In West Roxbury, however, you will find mostly single family homes, and many have at least a small yard. These homes generally have mature landscaping, and many of the older homes have been beautifully restored so that they retain their historic character and charm.
Affordable Real Estate in the Metro Area
You can find a great selection of single family homes for sale and for lease in the West Roxbury area, and many of these have a reasonable price. In fact, the average list price for homes in West Roxbury is approximately $500,000. Home sizes can vary significantly, however, and you can find between one and four bedroom homes with ease. Some homes are even larger. The majority of the homes in West Roxbury are priced under the Boston average of $1.1 million. In addition, the rental rates for homes in West Roxbury are also competitive.
West Roxbury may be the perfect suburb to settle down in if you want to enjoy a relaxed living experience in a location that is removed the urban lifestyle the downtown area. While West Roxbury has a distinctly small town feel, it nonetheless is close enough to downtown Boston for residents to enjoy an easy commute. If you are interested in exploring the listings for single family homes for sale or for rent in West Roxbury, reach out to a real estate agent with experience in this area of Boston today.