Somerville Single Family Homes for Sale & Rent - View Today's Listings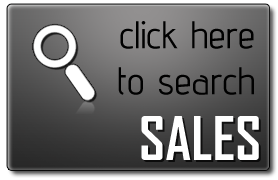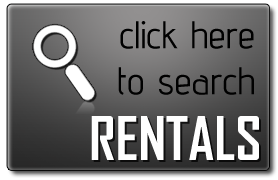 Somerville is a bustling, active suburb of Boston that provides its residents with many benefits. Home to almost 80,000 residents, this is a community that is ranked as one of the most densely populated in the country, and it has been recognized on numerous occasions over the past few decades for being a well-run city. With its affordable housing options, its wide and tree-lined streets and its many conveniences and great infrastructure, Somerville may be the ideal community for you to settle down in.
The Development of Somerville
Somerville sits just a couple of miles northwest of downtown Boston, and it was originally included as part of Charlestown when it was settled in 1629 by Puritans. Its location close to Boston, the Charles River and the Mystic River made it ideal for trade, and the land was also used for farming and raising cattle. Local roads and highways were quickly laid in place, and a horse-drawn trolley ran along a highway as early as 1858. The area played a role in the Revolutionary War for most of the period due to its location close to Boston. After the war, the area developed economically with the introduction of new industries like dairy farming, quarrying and brickmaking. Today, it is a neighborhood that has the greatest amount of traffic on the local public transportation system, which is evidence of it being popular with commuters heading into the downtown Boston area.
What to Expect From Life in Somerville
With its densely populated areas and its great infrastructure, Somerville is a wonderful community that may be ideal for you. There are grassroots efforts to preserve some of the area's historic buildings and to create a small town experience for residents. Many buildings have already been renovated thorugh revitalization, and this has improved the look of the community over the past few decades. Residents here also enjoy shopping and personal services in several commercial shopping areas, including Union Square, Davis Square, Ball Square, Teele Square and others. While there is commercial development here, Somerville is known as a "city of homes" due to its very dense placement of residential homes. The developed areas are interspersed with green areas and parks.
Many Neighborhoods Within Somerville
Somerville has a distinctive and unique layout or plan that includes residential, business and entertainment options being constructed around numerous different neighborhood squares. These include Magoun Square, Union Square, Inner Belt District, Gilman Square and others. There are a wonderful mix of single family homes located in Somerville, and this includes homes that typically have between one and three bedrooms. The median sales price for homes is approximately $445,000. While lower than the average in Boston, there are many homes in the area that have a sales price that exceed the Boston average. Rental prices are typically competitive, but all real estate in the area is in high demand due to the neighborhood's proximity to downtown Boston.
While densely populated, Somerville is a charming suburb that gives you convenient access to Boston through its infrastructural. With its many single family homes available for both sale and lease, it may be easy to find a great home that is suitable for your needs and your budget. While you can spend time learning more about the community on your own, you may benefit from working with a real estate agent when you are ready to get serious about your home search.