Roxbury Single Family Homes for Sale & Rent - View Today's Listings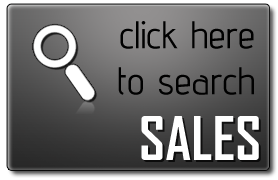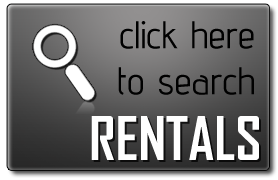 Situated just a few miles south of downtown Boston, Roxbury is an eclectic community that provides its many residents with an excellent lifestyle. It is included as one of the 21 recognized neighborhoods in Boston, and it is located next to South End, Brookline, Mattapan and several other neighboring communities. Founded in 1630, the area retains much of historic character, but it also offers its residents modern comforts with an energetic vibe. Whether you are in the market to buy or sell a home, Roxbury is a lovely community that you may want to spend more time getting to know.
The History of Roxbury
Roxbury was originally settled by Puritans, as is the case with many other towns in the Boston area. It was an independent city for several years until Boston annexed it in 1868. While it is currently a dissolved municipality, it is recognized as a charming neighborhood. While its earliest inhabitants were mostly farmers, it quickly become an industrialized city that offered work opportunities for its residents close to home. It also had a streetcar system available in the mid-1800s, and this enabled the population of the area to grow as Boston commuters migrated to Roxbury. Today, the neighborhood is a popular commuter neighborhood, but some residents also work inside the community closer to home.
Roxbury's Many Benefits
Roxbury is a rather large area that offers its residents many benefits. The southernmost section of Roxbury is encompassed by Franklin Park, a gorgeous natural area that is also home to the Franklin Zoo. Running along the eastern side of the neighborhood, the MBTA transit line has three stops that make it easy for local residents to commute to Boston. Highway 28 is the major thoroughfare that runs through the area. In Roxbury, you will also find the Christian Science Center, the Prudential Center, higher educational opportunities, the historic Blue Store, Roxbury Canal, Munroe House and others.
Finding a Home in Roxbury
In Roxbury, you will find that most of the homes were constructed many decades ago, and there are even centuries-old single family homes that line the streets of Roxbury. Because Franklin Park covers much of the southern region of the neighborhood, the majority of the homes are located in the central and northern region. Since the mid 1980s, there has been a movement to revitalized and renovate home throughout Roxbury, and many of the homes available for sale today are renovated historic homes that have modern comforts and historic charm. The average list price for homes in Roxbury is approximately $500,000. This is below the average list price in Boston, and the rental rate in the area is also below the Boston average.
With larger and smaller homes available for lease and for sale in lovely areas throughout Roxbury, you may be ready to start your home search. This is a community that offers numerous employment opportunities in the area, and it also has the infrastructure in place that makes it ideal for those who commute to jobs in the downtown Boston area or throughout the metropolitan area. A local real estate agent who is familiar with the community can help you to learn more about the different listing options for sale and for rent.