Roslindale Single Family Homes for Sale & Rent - View Today's Listings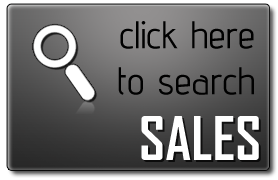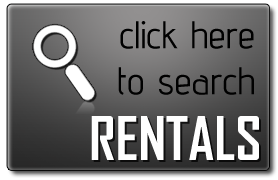 While many of the suburbs in the Boston metropolitan area are comprised of a fair mix of residential and commercial areas, Roslindale is uniquely one of the only communities that is mostly residential. It does, however, have some retail areas as well as the infrastructure and venues that are necessary to create a comfortable living experience for its residence. When you are looking for a new home in the Boston area that is ideal for commuters, Roslindale is truly a charming community that you may want to take a closer look at.
The Early Days in Roslindale
Roslindale is a smaller community that is located approximately six miles south of Boston, providing its residents with an easy commute to attractions and jobs in the downtown area. The town was originally established as part of Roxbury, a neighboring suburb. Roslindale separated from Roxbury in 1851, at the same time West Roxbury and Jamaica Plain also seceded. It remained independent until it was annexed by Boston in 1873. It has long been a commuter neighborhood. In fact, transportation service in the area was available as early as the 1880s via a horse-drawn street rail system. The commuter transportation system evolved and expanded over the years, including the addition of a locomotive railways service and numerous major thoroughfares.
What Roslindale Offers Its Residents
While Roslindale is largely a residential community, it does have some common comforts and conveniences. In the 1970s, retail conveniences were introduced to the community with the Roslindale Square shopping district was constructed. There is also a public library, a police department station, a fire station and other conveniences. Employment opportunities largely lie outside of the area, but some light industrial, office and medical facilities are located in neighboring communities like Hyde Park, Jamaica Plain, Mattapan, West Roxbury and others. Additional options are just a short drive away in the Boston city limits.
Housing Options in Roslindale
Roslindale is a relatively small neighborhood, and because of this, there is often limited real estate activity. The average listing price for home sales is approximately $388,000, and there are a diverse range of housing options available for home buyers and renters to choose from. While housing prices vary considerably across the area, the majority of the homes have a list price well under the Boston average of $1.1 million. In the western section of Roslindale, you will find a large number of single family homes. These blend into single and two-family homes as you travel eastward. Toward the northern section of Roslindale, there are multifamily options, and these are typically suitable for those looking for a rental home.
While much of the Boston metropolitan area has a distinctly urban vibe, Roslindale is a great alternative to consider. With its largely residential composition, it has a homelike atmosphere that invites you to establish roots and to make yourself at home. Whether you are searching for a smaller rental home or a larger home to purchase, you can begin searching for your new home today. Because of the smaller size of the neighborhood, it can be challenging to find the right home in Roslindale. However, you can utilize the services of a skilled real estate agent who is familiar with the community as you search for your home in Roslindale.